Dermalogica Intensive Moisture Balance Moisturiser 50ml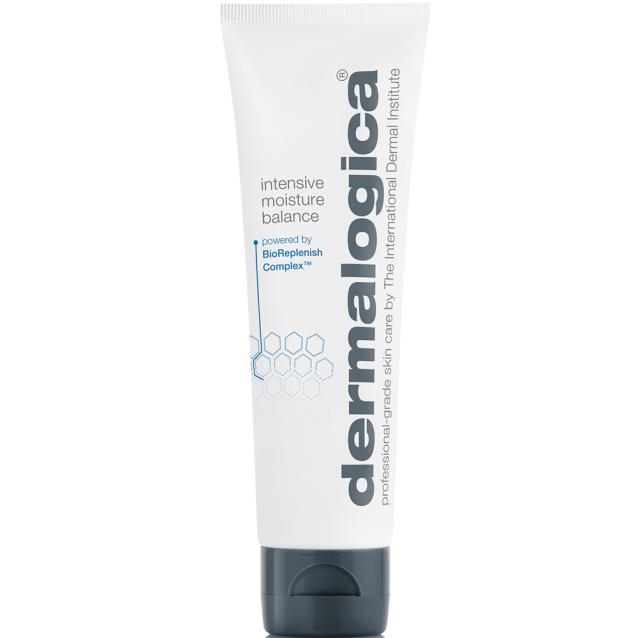 Inside this convenient small tube you get an ultra nourishing moisturiser for dry skin, Dermalogica Intensive Moisture Balance Moisturiser 50ml helps to combat dryness and reduce the signs of premature ageing. A bio replenish complex rich in nutrients improves elasticity and restores the barrier function to protect against moisture loss. A prebiotic rebalances the skins microbiome for improved skin health, whilst hyaluronic acid leaves the skin looking and feeling smoother, firmer and more hydrated.
Suitable for: dry or prematurely ageing skin.
How to use: After cleansing and toning, apply over face and neck in light, upward strokes. Use twice daily, morning and night.
Beauty expert tip: To get extra benefits from your moisturiser remember to exfoliate your skin 2 to 3 times a week. Our beauty expert at John and Ginger Beauty says " clients with dry skin conditions make the mistake of applying more moisturiser when their skin feels exceptionally dry. By exfoliating the skin regularly you will remove surface dead skin cells that can make the skin appear dull and lifeless. Not only will you improve the skin's dryness you will also use less moisturiser".