Verso Anti Pollution Mist 50ml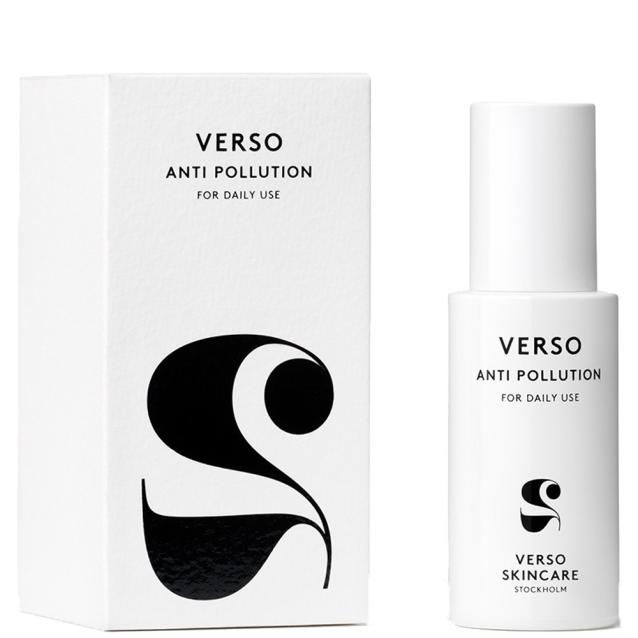 This light and airy mist shields your skin against damaging and skin ageing pollutants, Verso Anti Pollution Mist when used as part of your daily skincare routine will strengthen and protect your skin from the harmful effects of environmental pollution, with its special metal binding polymer that acts as an antioxidant, Verso Mist blocks metals and gases from penetrating your skin. Verso Anti-Pollution mist is hydrating and helps the skin to restore skins natural pH balance and works to help keep dryness, irritation and wrinkles at bay.
How to use: Shake the bottle and spray a fine mist over your face in the morning after your skincare routine, and before or after putting on your make-up. The spray forms an instant shield and protects your skin from the ageing effects of harmful free radicals and environmental pollution.