Dermalogica Ultracalming Mist 177ml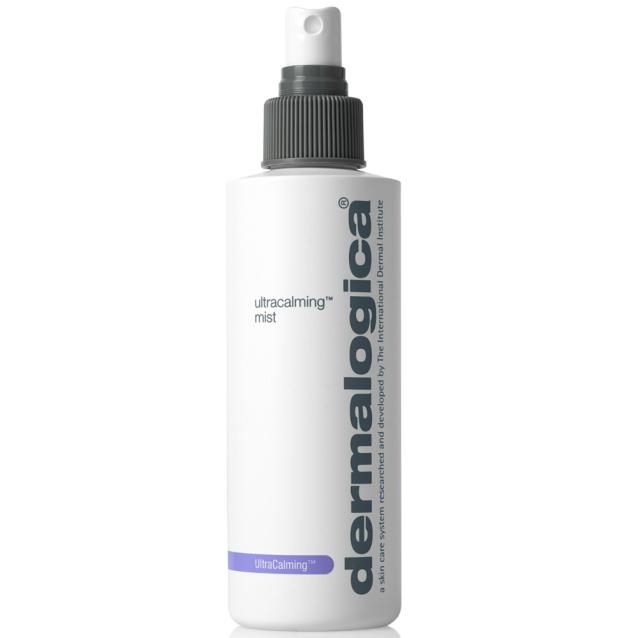 Soothe and hydrate sensitive skin with Dermalogica Ultracalming Mist a facial toner staring oats and soothing botanicals that reduces skin redness and irritation in 5 to 15 minutes after application. Simply spritz your skin before moisturising or throughout the day over your makeup, to protect your skin from inflammation often caused from stress, pollution, temperature extremes and allergies. Ultracalming Mist helps to heal your skin and maintain its barrier function preventing future flare ups and controlling sensitivity. The brands exclusive Ultracalming complex eases inflammation, itching and stinging, while soothing aloe calms and hydrates. A fragrance free formula suitable for all skin types, especially sensitive and sensitised, helping to support the natural moisture balance easing discomfort.
Suitable for: Sensitive, sensitised and all skin conditions.
Benefits:
Exclusive Ultracalming Complex to reduce sensitivity, redness, irritation and inflammation.
Helps condition skin to prepare for proper moisture absorption.
Aloe helps soothe and desensitise.
How to use: After cleansing, spray over face, neck and chest with eyes closed. For added benefits, press into skin. May also be sprayed onto fingertips or dampened cotton pad and applied to the skin with light, upward strokes. Follow with Ultracalming Serum Concentrate.