Seche Clear Base Coat 14ml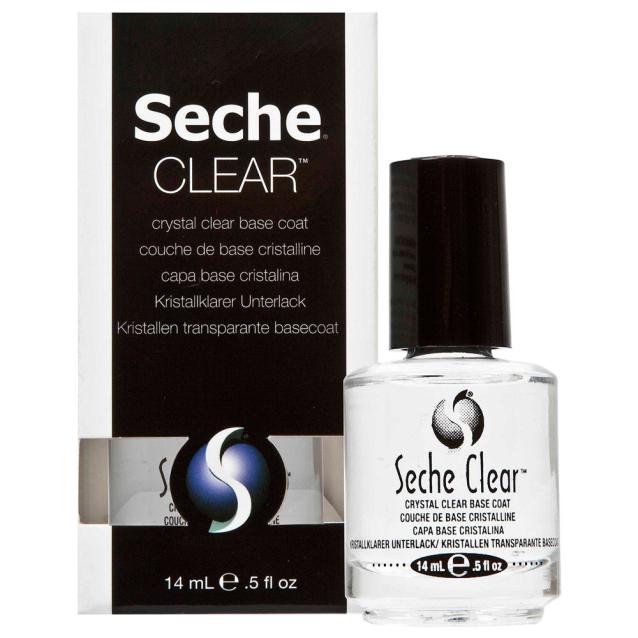 Seche Clear Base Coat is the first truly non yellowing base coat, preparing your nails for a gorgeous sleek nail polish of your choice. Fashion always starts at the fingertips, so for that reason its chip resistant formula and outstanding durability is not only easy to apply and fast drying, but will give your nails the coverage and a professional finish, you are looking for.
How to use:
Always use nail varnish remover before doing your nails even if you don't need to remove any old polish, this is to prepare the nails by removing any grease, debris and dirt. To ensure your polish and treatment will last longer.
Generously apply Seche Clear using 8 to 10 strokes.
Apply two coats of a nail polish to seal all edges.
Finally apply a Seche Top Coat to seal colour and prolong durability.
Please note: cannot be shipped overseas