Seche Base Ridge Filling Base Coat 14ml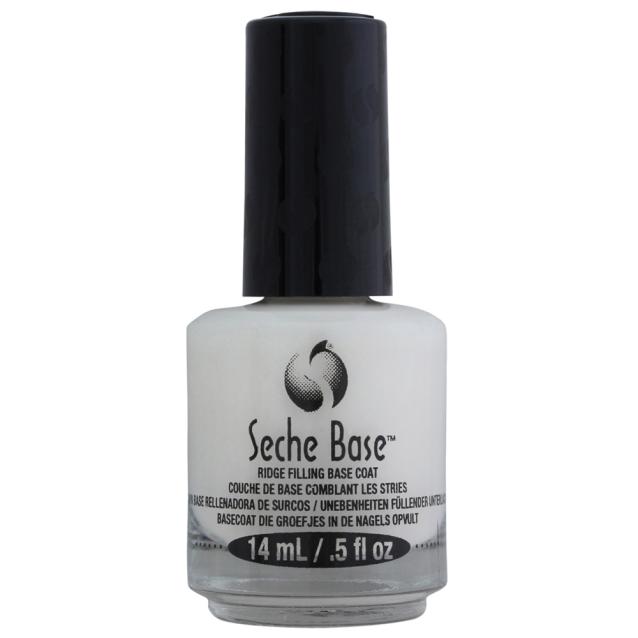 Seche Base Ridge Filling Base Coat is compacted with finely ground quartz crystals, which work very effectively to not only fill ridges in the nail plate, but also helps disguise nail imperfections. Seche ridge filler is specially formulated to give Seche Vite the best anchor to hold onto.
How to use:
Always use nail varnish remover before doing your nails even if you don't need to remove any old polish, this is to prepare the nails by removing any grease, debris and dirt. To ensure your polish and treatment will last longer.
Generously apply Seche Ridge Filling Base Coat using 8 to 10 strokes.
Apply two coats of a nail polish to seal all edges.
Finally apply a Seche Top Coat to seal colour and prolong durability.
Please note: cannot be shipped overseas