Kure Bazaar Clean Base Coat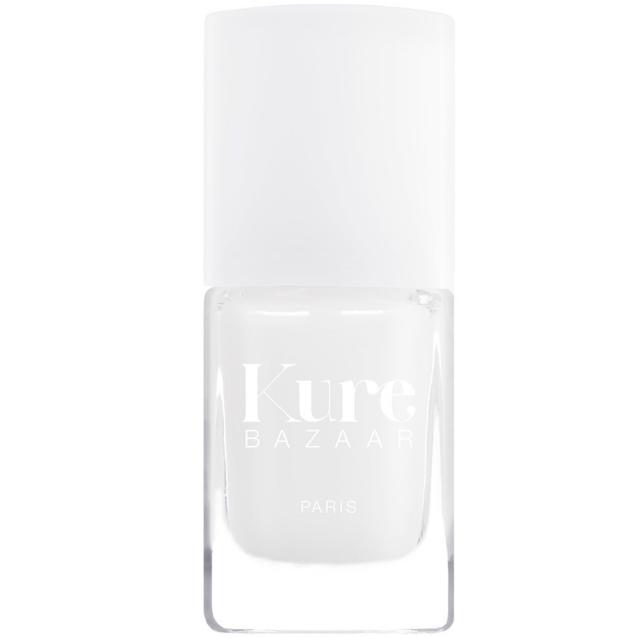 A natural base coat or even a minimalistic nail polish with a matte finish, leaving nails looking clean and chic. Kure Bazaar Clean Base Coat can be worn alone or under another colour. This nail smoothing base coat has a 90% natural formula making it the most natural nail polish in the UK. The practical design incorporates an ergonomic top with wide, easy grip sides, a neck with reducer for flow control, and a non spill bottle.
A new generation of nail polish with a natural formula based on wood pulp, wheat, cotton, potatoes and corn, without compromising on quality, Kure Bazaar Nail Polish has impeccable resistance, shine, and is also quick drying. With strong vibrant colours you can keep on trend plus preserve the vitality of your nails keeping them smooth, strong and healthy. Detox your nails in colour with Kure Bazaar.
Size: 10ml
How to use: Apply a base coat and follow with one or two coats of Kure Bazaar Nail Polish. Once dry apply a top coat.
Kure Bazaar exclusive formula is up to 90% biosourced is enriched with Bamboo and Vitamin E extracts. Kure Bazaar innovates by formulating 12 Free without the addition of Toluene, Formaldehyde, Dibutyl-phthalate, Synthetic Camphor, TPHP, Paraben, Xylene, Styrene, Benzophenone-1, Benzophenone-3, Nano Color, Octocrylene.
Please note: cannot be shipped overseas
Get a FREE Kure Bazaar Lip Scrub, when you spend £30 or more on Kure Bazaar Lip Balms, Lipsticks, and Duo Sets. T&C apply.
Hannah Cornish Confirmed Purchase
Oct 19, 2023
JG Customer Confirmed Purchase
Jan 28, 2023
Bought as product has more natural ingredients than other makes. Very good and lasted well.
JG Customer Confirmed Purchase
Apr 19, 2022
best of the kure bazaar base coats; quick drying and brightens pigment of your chosen colour while protecting your nails from getting stained.
Anastasiia Sorokina Confirmed Purchase
Nov 27, 2019