Kure Bazaar First Base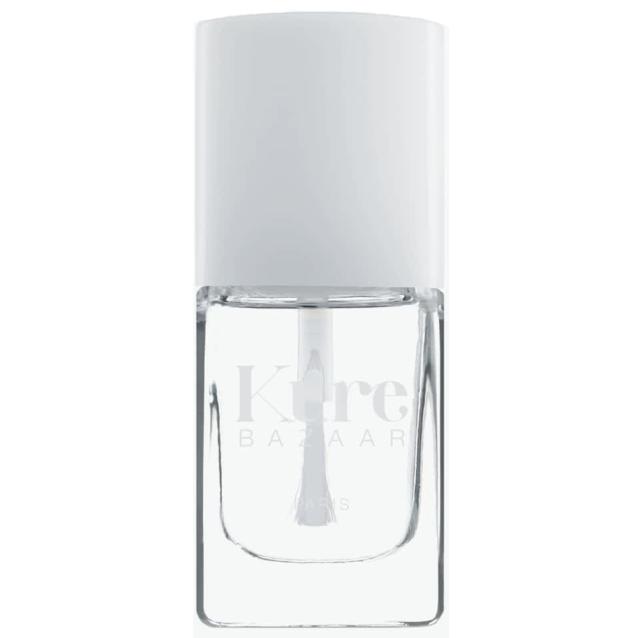 Kure Bazaar First Base is a natural base coat that promotes natural nail growth. It is formulated with natural toxin free ingredients to protect the nails from everyday damage. An eco friendly 12 free formula that is ultra shiny and quick drying. First Base is the first step when painting your nails with Kure Bazaar Nail Polish to give a longer lasting chip resisant manicure. It also be worn alone for a high glossy look to protect and care for your nails everyday. With an 90% natural formula making it one of the most natural nail polishes available.
Size: 10ml
How to use: Apply a base coat and follow with one or two coats of Kure Bazaar Nail Polish. Once dry apply a top coat.
A new generation of nail polish with a natural formula based on wood pulp, wheat, cotton, potatoes and corn, without compromising on quality, Kure Bazaar Nail Polish has impeccable resistance, shine, and is also quick drying. With strong vibrant colours you can keep on trend plus preserve the vitality of your nails keeping them smooth, strong and healthy. Detox your nails in colour with Kure Bazaar.
Please note: cannot be shipped overseas
Get a FREE Kure Bazaar Lip Scrub, when you spend £30 or more on Kure Bazaar Lip Balms, Lipsticks, and Duo Sets. T&C apply.