Seche Vite Dry Fast Top Coat 14ml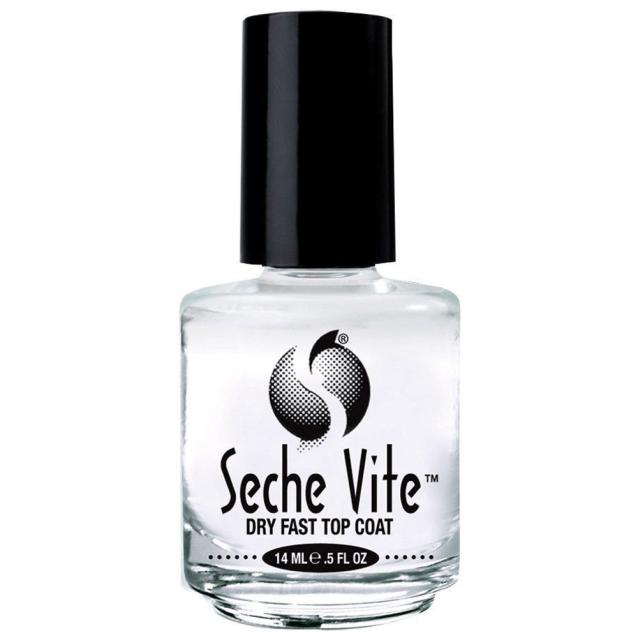 Seche Vite Dry Fast Top Coat stands as the world's premier top coat, renowned for its patented formula that interacts with the nail lacquer down to the base coat. It forms a unified, sturdy coating over the nail plate, ensuring a more robust finish that is guaranteed not to discolour. Unrivalled in its performance, Seche Vite leaves the nail feeling silky smooth, fortifies its strength, increases its durability, and resists chipping. Moreover, it provides the highest level of gloss among products on the market today.
How to use:
Always use nail varnish remover before doing your nails even if you don't need to remove any old polish, this is to prepare the nails by removing any grease, debris and dirt. To ensure your polish and treatment will last longer.
Generously apply Clear Base Coat using 8 to 10 strokes.
Apply two coats of a nail polish to seal all edges.
Finally apply a Dry Fast Top Coat to seal colour and prolong durability.
Expert tips: Seche Vite Top Coat will naturally thicken so make sure to keep the neck of the bottle clean and tight at all times, and if it gets stringy add a few drops of Restore and roll the bottle slowly adding additional drops until consistency is fully restored.
Please note: cannot be shipped overseas