Karin Herzog Shower Body Scrub 150ml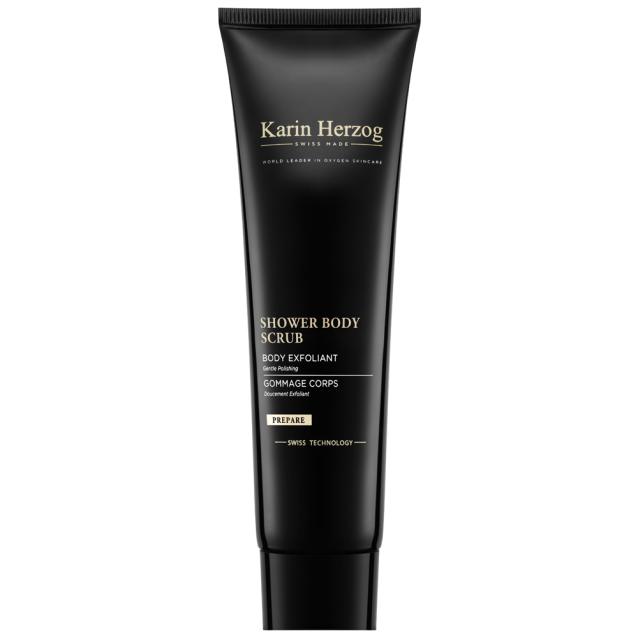 A natural scrub with ground marble and vitamins to refine and polish, making the Karin Herzog Body Scrub wonderfully efficient yet gentle. Blended with Jojoba oil, Almond oil, Apricot Kernel oil and vitamin E to condition and nourish the skin, leaving it with feeling smooth and silky. Your skin will be left as soft as satin after using Shower Body Scrub, deeply revitalised and ready to receive Karin Herzog body products.
Benefits:
A lightweight texture for fantastic results.
Great as a preparation for self tan creams
Brightens dull dry skin.
Great before moisturising
How to use: Apply to wet skin and massage with circular movements, then shower or wash off. Ideally recommended to be used at least twice per week to keep the skin silky smooth, and hydrated. Great before applying moisturiser such as Silhouette or Oxygen Body 1%, as less product will be necessary.
Paraben and preservative free and not tested on animals