Karin Herzog Oxygen Face Cream 50ml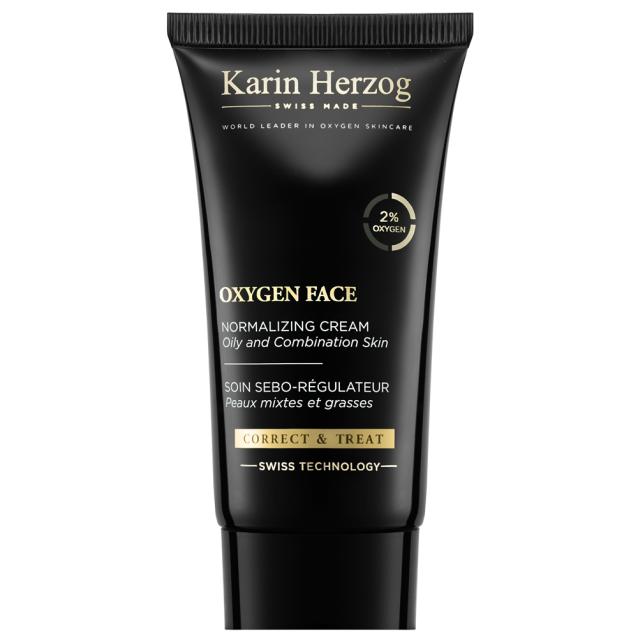 Karin Herzog Oxygen Face Cream with 2% oxygen as won the Beauty Shortlist Award for best moisturiser for oily skin. This natural emulsion helps normalise the secretion of sebum and maintains a balance of the hydro lipid film. It tones, cleanses and gives a fresh and radiant skin in an instant. The 2% Oxygen formula is mildly antiseptic, and helps destroy bacteria building up in the skin that causes spots. This face cream is gentle but also an advanced skin regulator and very well suited to younger users. Its non oily texture means that there is no oily residue left on the surface of the skin, its exceptional power resides in the fact that it regulates skin.
How to use: Apply morning and night to the face and neck without massaging into the skin. Apply only to skin that is thoroughly cleansed.
Expert tip: Ideal for acne sufferers, this product is an important step in the Karin Herzog Acne Program. Used all over the facial area as a morning and night cream, with Vita-A-Kombi 3 cream used as a specific spot treatment.
Paraben and preservative free and not tested on animals.