Karin Herzog Mild Scrub 50ml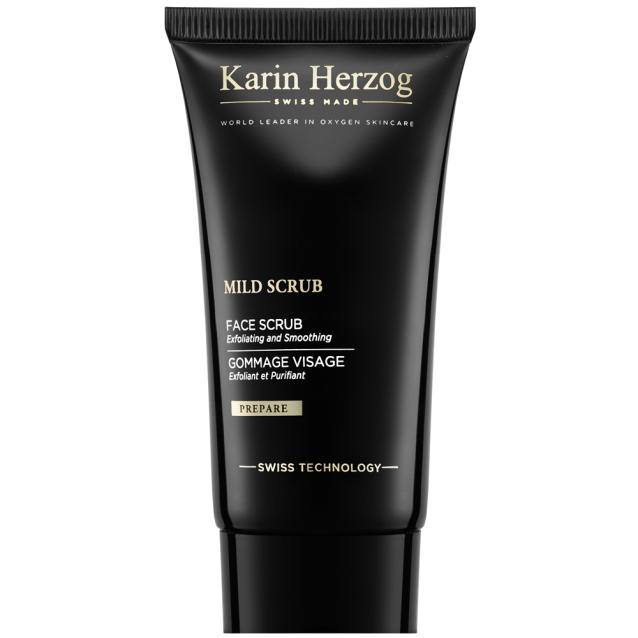 An exceptionally high quality, high performance scrub used to mechanically remove dead cells on the surface of the face. Karin Herzog Mild Scrub contains premium quality ground white marble powder, these perfectly spherical particles ensure the complexion is gently polished and refined without abrasion or irritation, eliminating dead cells without irritating even the most sensitive skin.
Expert Tips: Try combining Mild Scrub with either of the Karin Herzog cleansers, for a nourishing exfoliation treatment. This scrub is gentle enough to be used once per day if you so wish. Clients who suffer from blocked pores or acne are encouraged to use this product every morning as part of their acne program
Benefits:
Super fine texture
Contains ground White marble. One of the few totally natural products that provide perfectly spherical particles.
Does not scratch, dry or irritate the skin.
Contains NO artificial particles
Excellent to prepare the face for a smooth application of make up.
Can be added to the skin with either of the Cleansers in the range, to exfoliate whilst cleansing.
How to use: Apply this scrub once or twice a week to a thoroughly cleansed face and neck. Massage using warm water and gentle circular movements, concentrating on the chin, forehead and the sides of the nostrils. Rinse with warm water, ideally using the Silk Towel.
Paraben and preservative free and not tested on animals.