Karin Herzog Essential Mask 50ml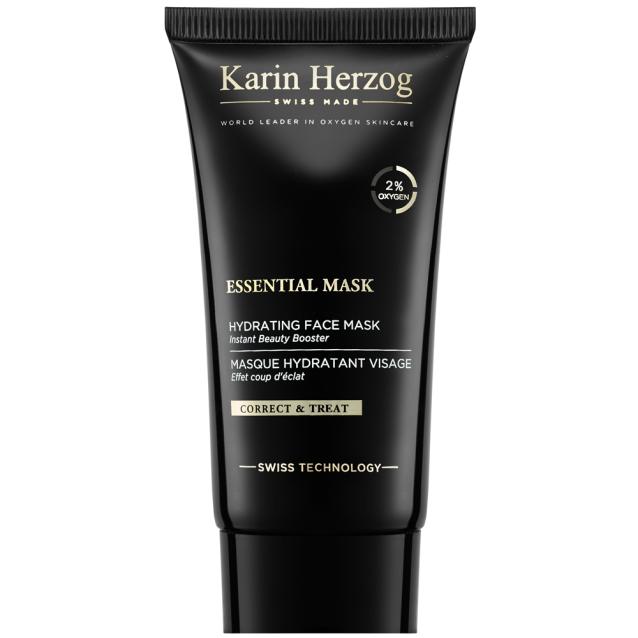 A face lift in a tube with a beautiful fresh aromatic fragrance of mandarin, bilberry, grapefruit, orange and 2% oxygen. Karin Herzog Essential Mask tightens the facial contours and ideally should be used 10 minutes prior to applying your makeup, if you are going out in the evening. The results will simply astound you! Skin will feel instantly firmer, more hydrated and look radiant.
This face mask will give your skin a boost of radiance. 2% oxygen combined with vitamin A and trace elements tones tired skin, redefines the facial contours and effectively combats skin problems. An essential step in the home facial routine, which should be practised at least once per week for optimum skin quality.
How to use: Once to three times a week after cleansing the skin, apply the mask to the face and neck. Allow to act for 10 minutes then rinse off in lukewarm water. Very dry skin may leave the Mask to absorb and simply massage in the residue without rinsing.
Paraben and preservative free and not tested on animals.