Dermalogica Special Cleansing Gel 500ml Pump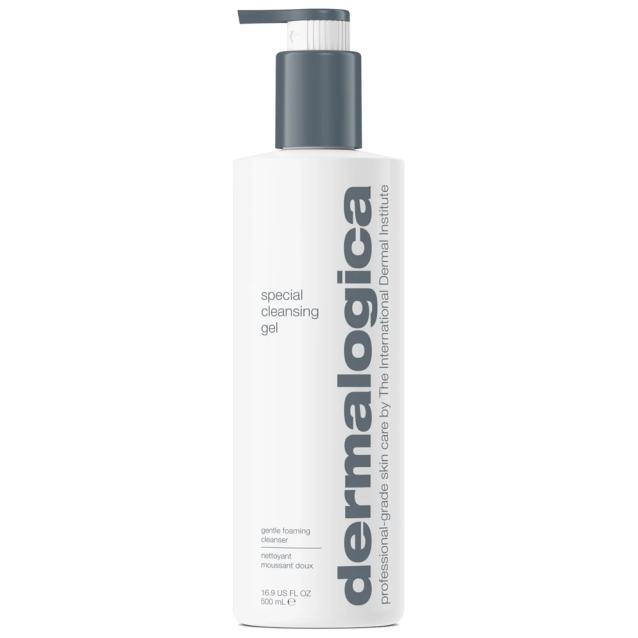 Use Dermalogica Special Cleansing Gel 500ml Pump size to refresh, clean and remove impurities from your skin without stripping it of any moisture, leaving the barrier nicely protected, so no more post cleanse tightness. Suitable for all skin conditions Special Cleansing Gel 500ml is an all time favourite facial cleanser, with its rich soft lather that is infused with botanicals of balm mint and lavender to purify, calm and soothe. Refreshing and non drying it effectively lifts away makeup, oil, pollution, and dirt leaving your skin radiant and fresh, a delicate cleanser that is mild enough to be used day and night, and even on sensitive skin.
Suitable for: all skin types.
How to use: Following the application of PreCleanse, gently lather a small amount of gel in moistened hands and apply to dampened face and throat. Rinse with warm water. Follow with Multi-Active Toner and prescribed Dermalogica Moisturiser.
John Gillott Confirmed Purchase
Jul 8, 2023
This product suits both male and female skin. We both use this and love it. Skin feels lovely and clean without feeling dry or taut.
Jane Charlton Confirmed Purchase
Apr 26, 2023
Good to be able to buy this large size as gets used fairly quickly.
Have been using special cleansing gel for a long time but suits my skin so will not be changing .
Cecil Akhigbe Confirmed Purchase
Jan 31, 2023
Awesome
JG Customer Confirmed Purchase
Aug 26, 2022
Face cleanser used by my wife and I for years. Leaves your face feeling very clean. Unscented. I have sensitive skin and have no issues with this product.
Jean Lancaster Confirmed Purchase
Apr 9, 2022
I love this cleansing gel - it leaves the skin clean without feeling tight and the feint smell is perfectly acceptable to me.
JG Customer Confirmed Purchase
Mar 6, 2020
Been using this for many years totally transformed my skin after suffering with awful spots. Great product that I recommend to many people.
Jean Lancaster Confirmed Purchase
Jan 28, 2020
Love this product - great to keep in the shower - easy use - leaves skin feeling good and doesn't dry the face.
Maria Busso Confirmed Purchase
Sep 24, 2019
Removes daily grim and makeup in a flash also soft on skin
Elizabeth Brown Confirmed Purchase
Sep 3, 2019
Carol Jennings Confirmed Purchase
Mar 22, 2018
I love this product. It cleanses really well and makes my skin feel fresh and clean. It also lasts for months.