Dermalogica Antioxidant Hydramist Travel Size 30ml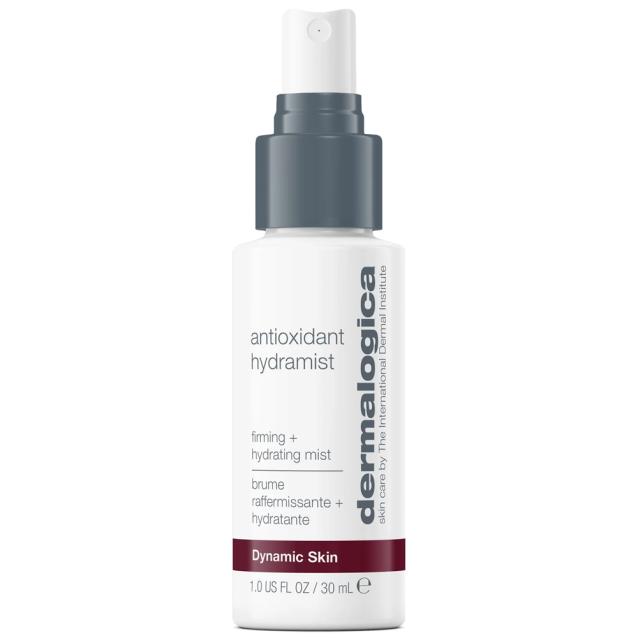 This Dermalogica Antioxidant Hydramist 30ml comes in a small travel size bottle, so you can take it anywhere you go. This refreshing antioxidant spray gives an instant firming action, lifting and tightening skin, improving its appearance. Perfectly travel sized so you will never be far away from skin health, hydrating your skin so that fine dryness lines are reduced. An antioxidant shield for mature and prematurely ageing skin.
How to use: After cleansing, spritz directly onto face and neck, avoiding the eyes. Also ideal as a refreshing spritz over make-up throughout the day.
How it works:
Pea Extract creates an instant firming action to help lift and tighten skin.
White Tea, Licorice and Beta-Glucan help defend against the causes of skin ageing.
Magnesium Ascorbyl Palmitate stimulates collagen formation and inhibits collagen-degrading MMPs.
Palmitoyl Tripeptide-7 helps firm skin.