Verso Super Facial Oil 7.5ml 4pc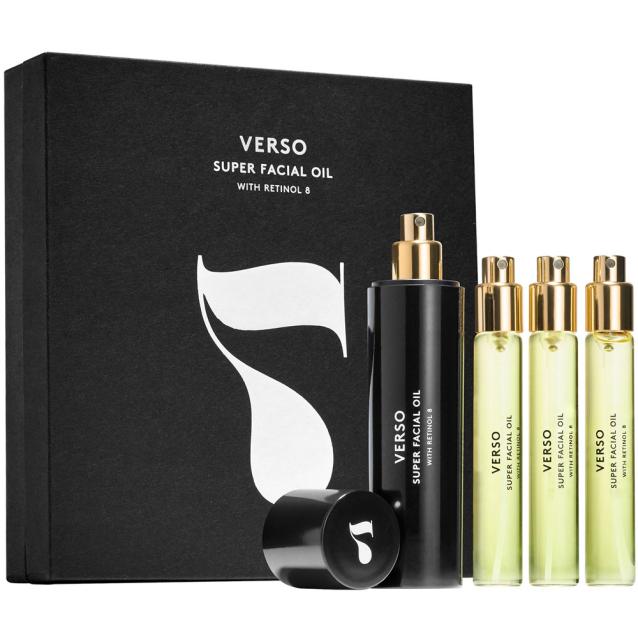 Verso Super Facial Oil is a nourishing and inflammation reducing facial oil, containing Retinol 8 for fresh, glowing skin. Retinol 8 is a stabilized Vitamin A complex thats eight times more effective than standard Retinol and half as irritative. It kicks the rejuvenation process into a higher gear by boosting the skins natural production of collagen. Contains healthy and rich sunflower and canola oils that hydrate and moisturise the skin. The oils also reduce inflammatory tendencies to the skin caused by everyday life and UV exposure, as well as prevent the skin from drying out. Verso Facial Oil is light and absorbs quickly, and can be used together with other Verso products or as stand alone.
How to use: Apply a few drops in the morning and/or evening on cleansed skin. Use it alone or together with other skincare products. You can also add a few drops in your day or night cream, foundation or even in your cleanser.