Karin Herzog Apricot Oil 15ml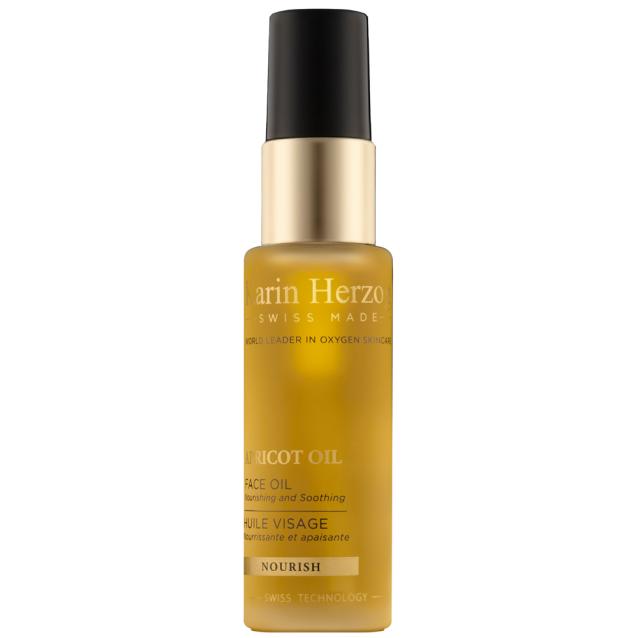 Karin Herzog Apricot Oil is a light but super nourishing dry oil that feeds the skin with the essential vitamins and fatty acids to restore suppleness and softness whilst strengthening the skins own regenerating properties, addressing signs of skin fatigue without clogging pores. Apricot face oil will condition skin, improve firmness and elasticity and promote and clear, even skin tone. A pure, soft and a natural complement to the Vita A Apricot anti wrinkle cream.
Benefits:
Non comedogenic light oil
Hydrates the upper layers of the epidermis
Softens and nourishes even the most tired and dull skin
Anti ageing
How to use: Apply a few drops to clean, dry skin as needed, leave to penetrate for a few moments. Follow application with Vita-A-Apricot treatment or your regular Karin Herzog care routine.
Whats The Difference Between Karin Herzog Apricot Oil And Vita A Kombi Oil?
Karin Herzog Apricot Oil is rich in fatty acids and is suitable for dry skin that lacks oil and also sensitive skin. Vita A Kombi Oil is for skin that is dry, dehydrated, flaky and dull.