Verso Facial Cleanser 120ml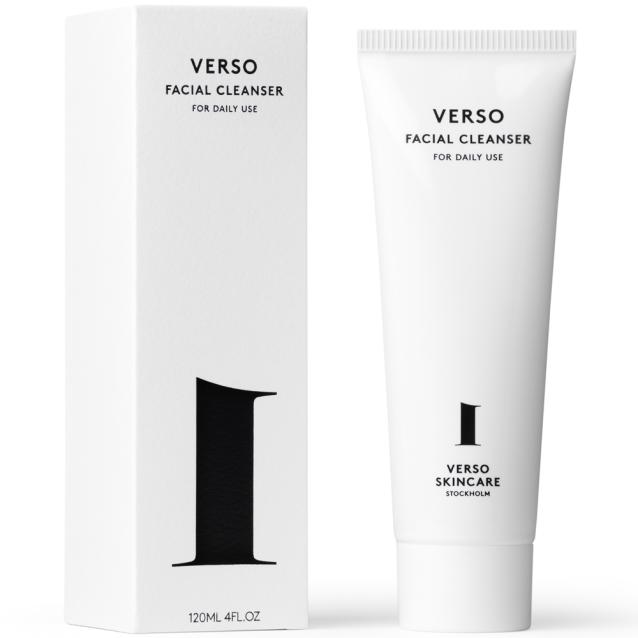 Verso Facial Cleanser is a purifying cleanser that is gentle on the skin, use daily to remove light makeup, pollution and impurities. This foaming cleanser by Verso leaves the skin fresh and ready for the next treatment step, without disrupting the skins protective function. Formulated with fruit enzymes that work to break down dirt and make cleaning the skin more effective.
How to use: Put a small amount in your palm, add water and create a foam. Wash your face gently and rinse off with lukewarm water, end with a splash of cold water. Use morning and night, before any other Verso products.
Has this product had a name change?
This product was called Verso Foaming Cleanser 90ml.