Tisserand Tea Tree Organic Essential Oil 9ml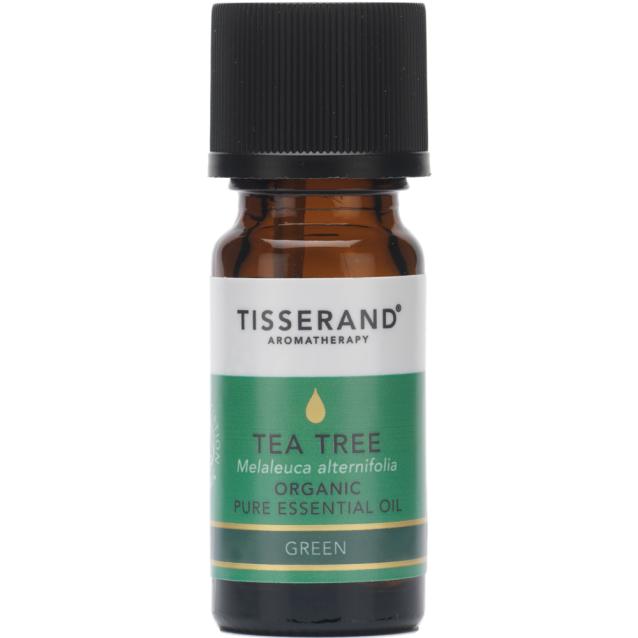 Tisserand Tea Tree Organic Essential Oi 9ml is a powerful, bracing and antibacterial oil with a fresh herby aroma. Ideal in skin care preparations to deep cleanse and improve the balance of the skin. Possibly one of the most renowned herbal treatments throughout the world, pungent Tea Tree is ideal for use in soothing and healing a ream of ailments. Extracted from the green leaves of the Melaleuca Alternifolia, it is thought that Tea Tree gained its modern name from English explorer Cpt James Cook, whose crew drank infusions of the plant to treat scurvy.
Hailing from Australia, indigenous aboriginal people have used Tea Tree for centuries to treat coughs, colds, fevers and headaches for centuries. Combined with other medicinal, circulation boosting oils such as Rosemary, Eucalyptus and Peppermint, Tea Tree is ideal for supporting the body during winter month. Due to its medicinal properties, a bottle of Tea Tree oil is a very useful addition to any family medicine cabinet.
Extraction Method - Steam distillation
Plant Part - Leaves and twigs
Aroma - Medicinal, fresh, green and strong
Fragrance Family - Green
Perfumery Note - Middle to Top
Consistency and Colour - Thin and light yellow
Blends Well With - Rosemary, Lemon, Eucalyptus and Lavender
Shelf Life - Once opened, store in a cool dark place and use within 12 months.
Certified organic essential oils are derived from plants that have been grown without the use of man-made fertilisers, herbicides or pesticides - instead using ecosystem management methods to maintain the health of both plant and soil.
Safety: For external use only. Do not use undiluted on the skin. Avoid contact with sensitive areas, such as eyes. Keep out of reach of children. Do not use essential oils on children under 5 years old. Consult your healthcare professional before using essential oils during pregnancy. Best kept in a cool dry place. Naturally occurring allergens: Limonene.