Tisserand Ylang Ylang Organic Essential Oil 9ml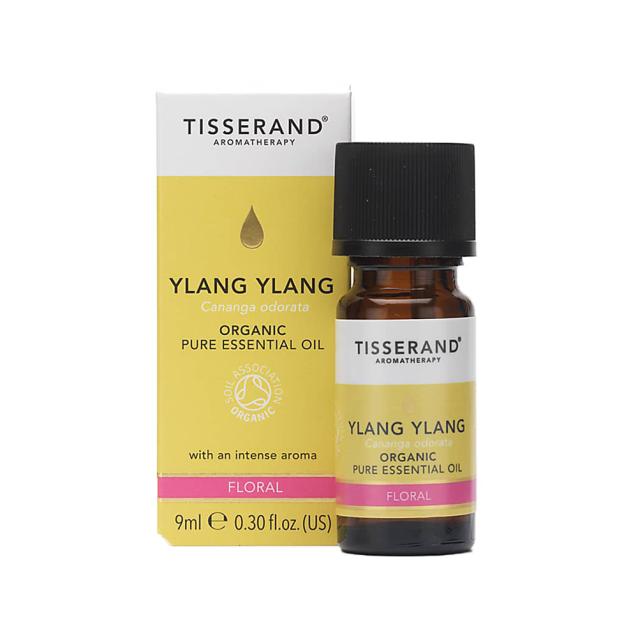 Tisserand Ylang Ylang Organic Essential Oil is a luxurious, sensual, and uplifting oil with a sweet floral scent. Perfect for use in massage or a bath, it works to calm the mind and awaken the senses. Emotionally, Ylang Ylang is thought to connect with our inner grace and has been traditionally used in its native land to adorn the sleeping areas of newly-married couples. It harmonises beautifully with citrus oils like Mandarin and Bergamot, aiding in relieving tension and elevating the mood. Ylang Ylang's purifying qualities are also beneficial for those with oily or combination skin. When used on the face as part of a massage blend, this oil assists in cleansing, enhancing clarity, and improving complexion. Sourced from the tropical Cananga Odorate Tree native to Madagascar, this profoundly floral essential oil is an excellent addition to feminine aromatherapy blends. The extraction method utilises the gorgeous, yellow, star-shaped blooms of the plant and steam distils them to produce a transparent and robustly floral oil, offering numerous benefits for both skin and mind.
Extraction Method - Steam distillation
Plant Part - Flowers
Aroma - Exotic, floral and musky
Fragrance Family - Floral
Perfumery Note - Base to Middle
Consistency and Colour - Thin and colourless
Blends Well With - Bergamot, Clary Sage, Sandalwood, Grapefruit, May Chang, Sweet Orange, Mandarin and Geranium
Shelf Life - Once opened, store in a cool dark place and use within 12 months.
Certified organic essential oils are derived from plants that have been grown without the use of man-made fertilisers, herbicides or pesticides - instead using ecosystem management methods to maintain the health of both plant and soil.
Safety: For external use only. Do not use undiluted on the skin. Avoid contact with sensitive areas, such as eyes. Keep out of reach of children. Do not use essential oils on children under 5 years old. Consult your healthcare professional before using essential oils during pregnancy. Best kept in a cool dry place. Naturally occurring allergens: Benzyl Alcohol, Benzyl Benzoate, Benzyl Salicylate, Eugenol, Farnesol, Geraniol, Isoeugenol and Linalool.