Tisserand Orange Organic Essential Oil 9ml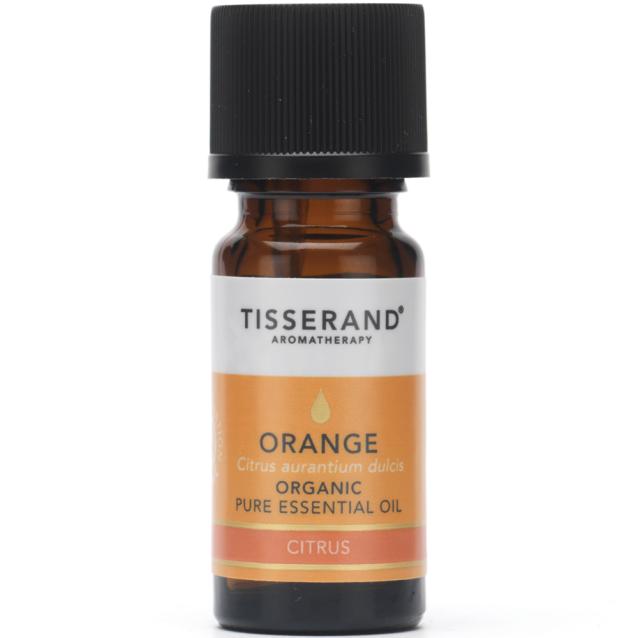 Tisserand Orange Organic Essential Oil is a zesty, refreshing and sunny oil with a rounded citrus aroma. Ideal for vaporisation to uplift the mind and revitalise the senses. Sweet Orange is a fragrance and flavour popular throughout the world in cosmetics and cookery alike. The essential oil extraction process squeezes tiny pockets found in the skin of the fruit, releasing a soft, sweet orange smelling essential oil.
Orange is popular as a digestive tonic and can be massaged on to the skin with a carrier oil to help improve digestive function, particularly after indulging in high fat foods. The familiar fragrance of orange is cheering to the spirit and will help to release anxiety and encourage feelings of joy.
Extraction Method - Expression – squeezing the oil from the peel of the fruit
Plant Part - Fruit
Aroma - Light, soft and citrusy, becoming sweeter as it evaporates
Fragrance Family - Citrus
Perfumery Note - Top
Consistency and Colour - Thin and yellow
Blends Well With - Frankincense, Citronella and Ginger
Keywords - Refreshing, Bright and Welcoming
Shelf Life - Once opened, store in a cool dark place and use within 12 months.
Certified organic essential oils are derived from plants that have been grown without the use of man-made fertilisers, herbicides or pesticides - instead using ecosystem management methods to maintain the health of both plant and soil.
Safety: If applied in a massage blend, wait 12 hours before exposing skin to strong UV light or sunlight. For external use only. Do not use undiluted on the skin. Avoid contact with sensitive areas, such as eyes. Keep out of reach of children. Do not use essential oils on children under 5 years old. Consult your healthcare professional before using essential oils during pregnancy. Best kept in a cool dry place. Naturally occurring allergens: Citral, Limonene and Linalool.