Tisserand Lavender Organic Essential Oil 9ml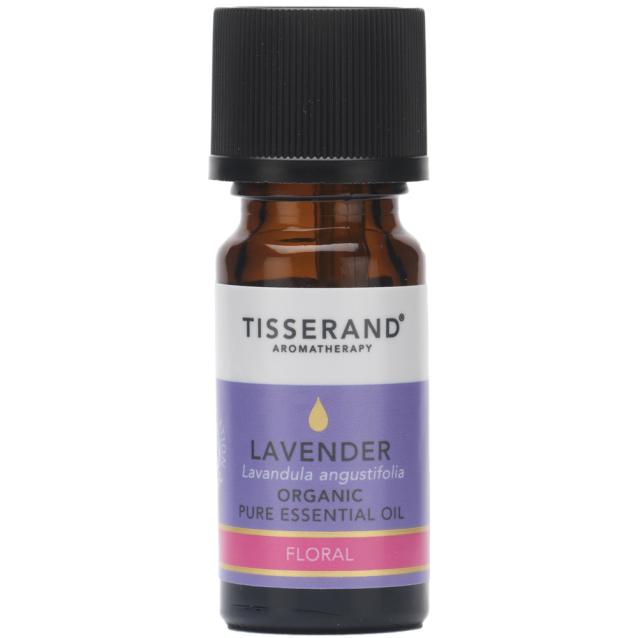 Lavender today is used in a multitude of natural health products and cosmetics and is one of the most popular essential oils in the practice of aromatherapy. The soothing properties of Tisserand Lavender Organic Essential Oil 9ml will help calm anxiety, improve relaxation and help to promote a good nights sleep. Used on the skin, Tisserand Lavender Organic Essential Oil is effective for soothing minor cuts and grazes and can also provide nourishment to dry or sun-chapped skin. This Lavender is a light, clean and refreshing oil with a herby floral aroma. Ideal in massage or the bath to soothe the skin and calm the mind. Distilled from the flowers grown in France.
Extraction Method - Steam distillation
Plant Part - Stalks and flowers
Aroma - Sharp sweet freshness, mixed with florals and an underlying note of warm spice
Fragrance Family - Floral
Perfumery Note - Middle to Top
Consistency and Colour - Thin and colourless
Blends Well With - Bergamot, Clary Sage and Geranium
Keywords - Soothing, Calming and Reassuring
Shelf Life - Once opened, store in a cool dark place and use within 12 months.
Certified organic essential oils are derived from plants that have been grown without the use of man-made fertilisers, herbicides or pesticides - instead using ecosystem management methods to maintain the health of both plant and soil. There are no inputs such as genetic modification or irradiation. The benefits of organic agriculture include no pollution of the local air or groundwater and no toxic chemicals in the plant or its essential oil, meanwhile maintaining the viability of the local environment.
Safety: For external use only. Do not use undiluted on the skin. Avoid contact with sensitive areas, such as eyes. Keep out of reach of children. Do not use essential oils on children under 5 years old. Consult your healthcare professional before using essential oils during pregnancy. Best kept in a cool dry place. Naturally occurring allergens: Limonene and Linalool.