Karin Herzog Oxygen Body 1% 150ml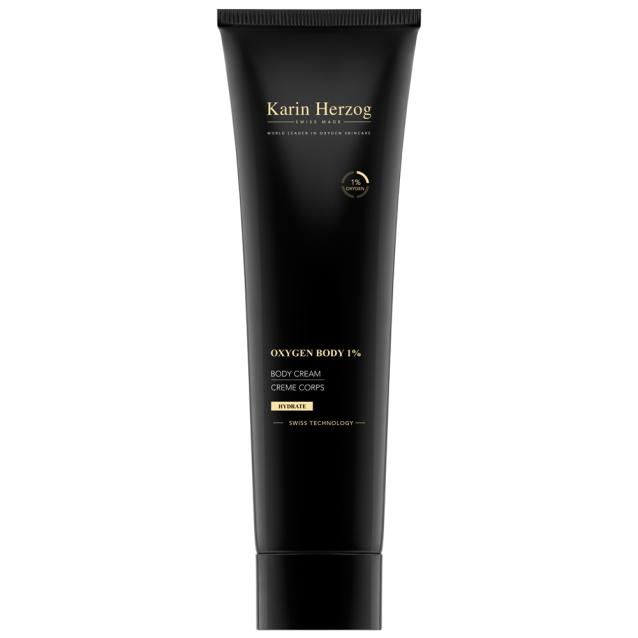 A superb all over body exfoliator and moisturiser combined, Karin Herzog Oxygen Body 1% is a fabulously light formula combined with fruit acids that help to exfoliate the skin keeping it hydrated all day and preserving the skins elasticity. Mildly antiseptic, it helps destroy bacteria on the surface of the skin, and has a gentle stimulatory effect on the circulation, leaving your skin satin soft and delicately scented. In addition to the moisturising effect procured by the oxygen, its antiseptic properties guarantee perfect bodily hygiene.
Benefits:
Mild but effective natural fruit extracts
Removes the dull veil of skin from the body
Hydrates and stimulates
Helps protect against unwanted germs
Suitable for all skin types
How to use: Once a day, apply a thin film to the body without massaging into the skin. Allow to penetrate fully or, if you prefer, shower after 5 minutes.
Expert tip: When we recommend that you do not massage into the skin, we should like to point out that your hands will absorb a large quantity of cream with greater rapidity than the skin on the face and body. Therefore, if you massage into the skin when applying a cream for the face or body, too much of the effect of our patented products vanishes into the hands instead of acting where it was intended.
Paraben and preservative free and not tested on animals.