Karin Herzog After Shave 50ml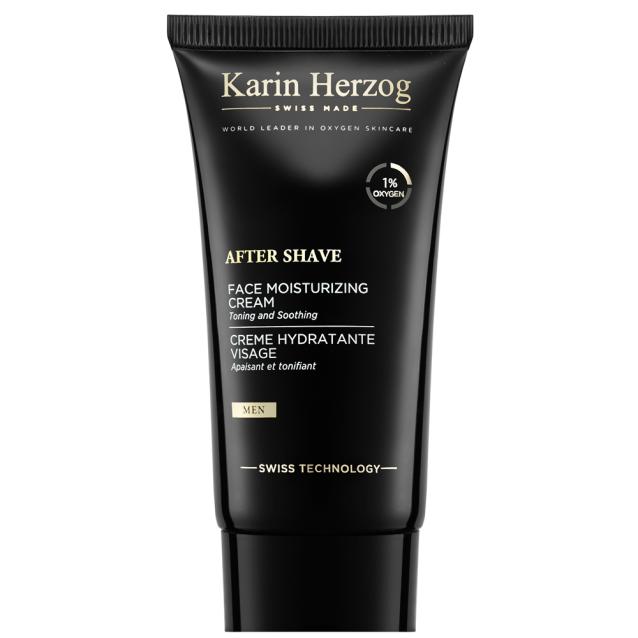 An anti ageing cream for men, Karin Herzog After Shave contains 1% oxygen and vitamins to soothe skin and calm irritation from shaving. A moisturiser for men with anti ageing and hydrating properties that helps to refine, heal, replenish, hydrate and normalise the skin. Karin Herzog After Shave has a fresh scent from the added citrus oils and leaves skin feeling soft, clean and energised in minutes, giving an immediate lifting effect, while reducing visible signs of fatigue. Can be used after shaving or as a daily anti ageing moisturiser.
Benefits:
Normalises the skin
Stimulates cell renewal
Diminishes and prevents lines and wrinkles
Allows a closer, more comfortable shave
Heals minor scrapes and cuts
Prevents ingrown hairs
Stops razor burn
How to use: Apply a thin layer to a shaved or cleansed face using the brush. Do not massage in. Leave to absorb for at least 30 seconds. Then massage in any excess. Use daily.
Expert Tip: Use product around the eye area to fight dark circles and puffiness. Avoid contact with eyebrows and hairline, as this product may lighten hair over time. For best results, apply with a brush in order to avoid absorption of active ingredients through the fingertips.