Jessica Diamonds Endurance Basecoat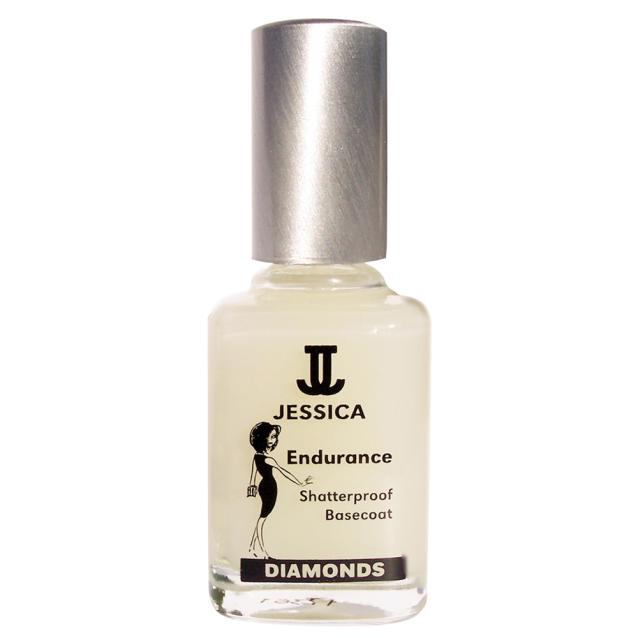 Genuine diamond particles and a revolutionary shatterproof formula, protects nails making them super strong to prevent breaking. Jessica Diamonds Endurance Basecoat also provides a thin, highly protective coating that seals in moisture and allows polish to glide on smoothly.
Expert Tip: To make your polish last longer, ensure nails are clean and dry before you begin painting.
How to use: Paint with a generous amount of product on the brush and use as many long strokes as required for full coverage of each nail. Finish by brushing across the free edge (tip) of the nail to seal it in. Follow with a Custom Colour or a second application of base coat.