Jan Marini Clean Zyme Cleanser 119ml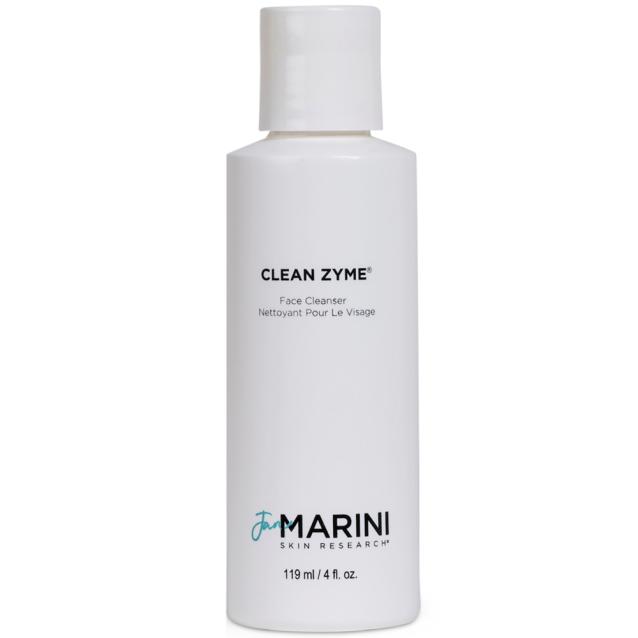 Jan Marini Clean Zyme Cleanser reveal healthy, smooth and polished skin. Enjoy beautifully refined and glowing skin with this exfoliating Jan Marini Clean Zyme Papaya Cleanser that digests dead skin cells without harming sensitive or irritated tissues. Benefits of other resurfacing agents are dramatically accelerated and desired results are more rapidly obtained regarding the appearance of skin rejuvenation, acne, hyper pigmentation and scar reduction.
Benefits:
Proteolytic enzymes selectively break down dead and damaged skin cells
Resurfacing without irritating sensitive skin
Great for use post-procedure and on flaking/peeling skin
Helps reduce follicular retention to aid in clearing acne
Can be used regularly for smoother, more refined skin.
How to use: Clean Zyme cleanser should be applied in place of regular cleanser and left on 1 to 2 minutes. Remove with a clean, wet and wrung out wash-cloth using lukewarm water. Blot dry.