Jan Marini Age Intervention Retinol Plus 28g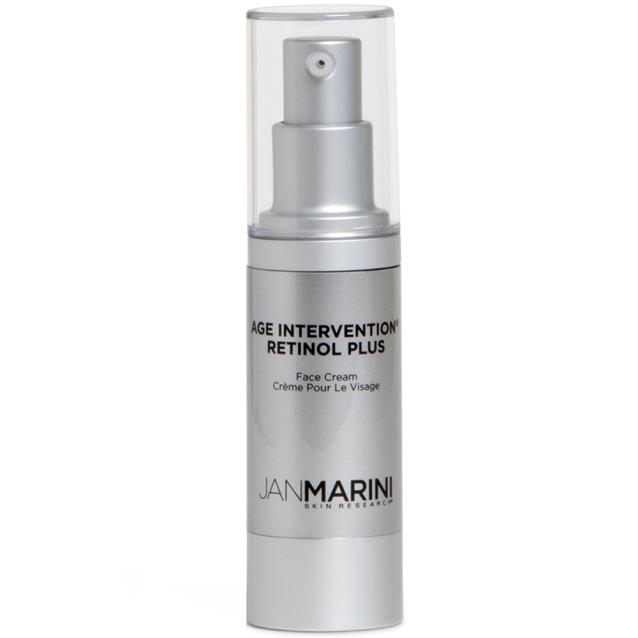 Jan Marini Age Intervention Retinol Plus has concentrated retinol, peptides and antioxidants rapidly improve the appearance of skin texture, fine lines, wrinkles and sun damage for younger, healthier looking skin. With unparalleled skin rejuvenation benefits this extraordinary anti-ageing solution combines the most aggressive levels of stabilised all-trans-retinol with advanced peptides and antioxidants for maximum results and satisfaction. Formulated to utilise the maximum amount of all trans retinol, plus anti-ageing and collagen boosting peptides, antioxidants, hydrators and skin soothing ingredients, and is significantly more than a retinol product.
Benefits:
Dramatic improvement in the appearance of skin texture, fine lines and wrinkles and pore size in as little as 2 weeks.
An amazing anti-ageing solution for adults of every skin type
Provides unparalleled skin rejuvenation benefits.
How to use: Apply product sparingly over entire face every other evening for the first 1-2 weeks, then slowly increase usage, as tolerated, to 1-2 times daily. If irritation occurs, decrease the frequency of application to allow the skin greater time to acclimate.