Jan Marini Juveneck 57g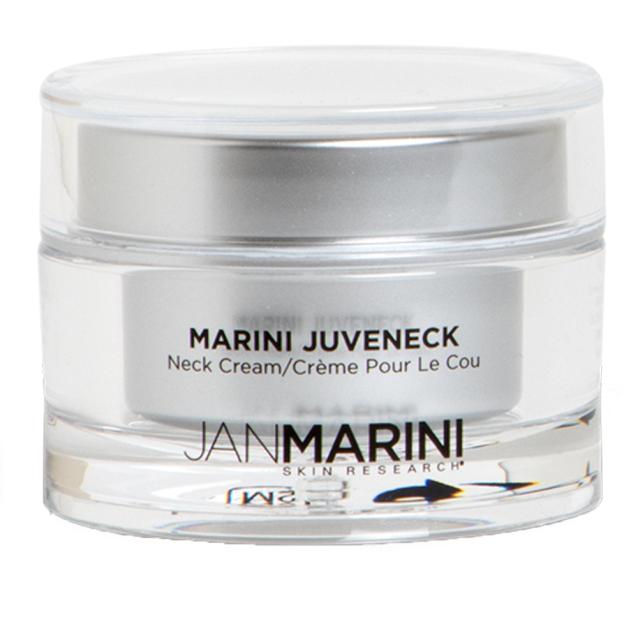 This revolutionary Jan Marini Juveneck Neck Cream has been clinically proven to reduce the appearance of wrinkles and creases, refining the skin texture and improving hydration and jaw line definition.
Suitable for: all skin types.
Benefits:
Visibly improves the signs of ageing in the neck area
Eliminates crepey skin and improves texture
Softens the appearance of deep wrinkles and creases
Reduces the appearance of fine lines
Potent anti-ageing and skin nourishing ingredients provide dramatic anti-aging benefits
Skin regains a smoother, more refined appearance
Improves definition in the jaw area
Paraben-Free
Clinical Study Results - Conducted by Leslie Baumann,
Based on 3-month data from 65 subjects
95.3% of study subjects liked Marini Juveneck.
93.8% of study subjects noted improved texture with smoother, softer skin. Please visit our blog for before and after shots.
How to use: Apply sparingly morning and evening to the entire neck and jawline wrapping around both sides to behind the ears.