Jan Marini Physical Protectant Tinted SPF45 57g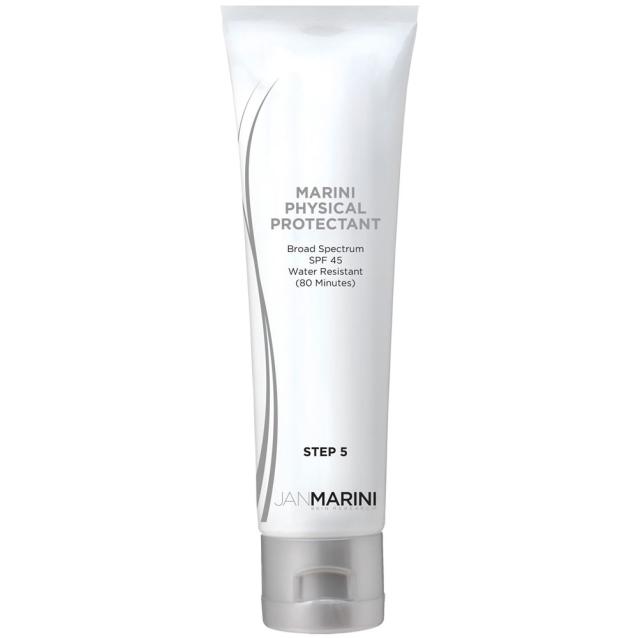 Decrease the risk of premature ageing with this weightless sunscreen, Jan Marini Physical Protectant Tinted SPF45 offers broad spectrum UVA and UVB protection, with physical filters zinc and titanium dioxide, plus a universal tint for a sheer finish. Formulated with Green tea extract and alpha bisabolol to provide enhanced free radical protection while soothing and calming the skin from stress caused by UV and heat.
Suitable for: dry, normal, combination, oily
Benefits:
Weightless universal tint for a sheer, matte finish
Broad Spectrum UVA and UVB protection
Water Resistant up to 80 Min (Maximum FDA Allowance)
Paraben-free, Fragrance-free, Oil-free
How to use: Shake well before use and apply 15 minutes before sun exposure. Reapply after 80 minutes of swimming or sweating and apply at least every 2 hours.
JG Customer Confirmed Purchase
Jun 16, 2023
It is a fantastic sunscreen with a universal tint. I'm just knocking down a star because it is so expensive!
Alona Urushkina Confirmed Purchase
Apr 19, 2023
It's a great SPF cream with a matte finish on the face, no mask effect , really good adapt to the complexion. I recommend ????
Alona Urushkina Confirmed Purchase
Apr 19, 2023