Jan Marini C Esta Gel Cleanser 237ml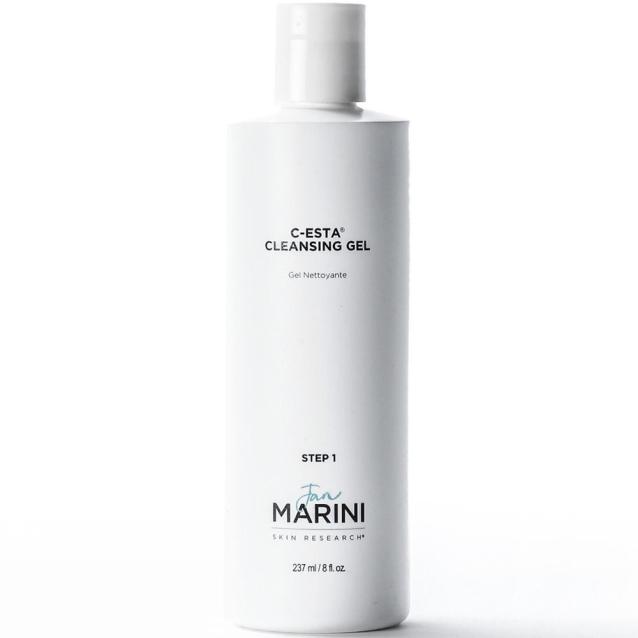 Jan Marini C Esta Gel Cleanser is an excellent foaming cleanser that is great for daily use and all skin types. Rich in vitamin C and with a luxurious lather that results in a noticeably softer skin texture that is smoother and more refined. Also ideal for when a glycolic cleanser may not be appropriate.
Suitable for: dry, normal, combination, oily skin
Benefits:
Antioxidants helps soothe and protect the skin
Luxurious foaming lather is also excellent for shaving
How to use: Use in the morning and evening. Gently massage a dime-size amount over wet or dry skin. C-ESTA Cleansing Gel is highly concentrated. Adding water produces more foaming lather. Remove with a clean, wet and wrung-out wash cloth. Splash face 10-15 times with lukewarm water. Blot dry.