This anti ageing range called Jan Marini C Esta uses stabilised topical Vitamin C to repair skin damage, aid in collagen production and protect against damaging free radicals for a more luminous complexion. Harness the age-defying power of Jan Marini C-ESTA, a line that utilises stabilised Vitamin C to foster skin rejuvenation at a cellular level. This potent antioxidant formula is engineered not only to repair existing skin damage but also to stimulate collagen production, fortifying the skin's structural integrity. Embrace the dual action of protection against harmful free radicals and the promotion of a radiant, more even complexion.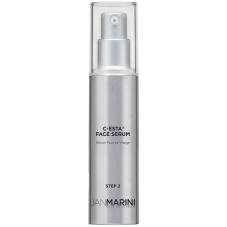 C Esta Face Serum 30ml
Boosts collagen, lifts and tightens the appearance of facial contours and protects the skin against free radical damage, skin tone will visibly improve for noticeably younger, healthier looking skin.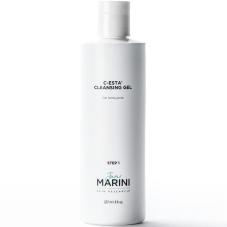 C Esta Gel Cleanser 237ml
An excellent vitamin c foaming cleanser that is great for daily use and all skin types. Also ideal for when a glycolic cleanser may not be appropriate.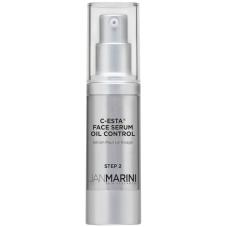 C Esta Serum Oil Control 30ml
This face lotion will give you outstanding oil control that is long lasting,skin will appear younger and healthier, and facial contours will appear tighter and more defined.