Jan Marini Age Intervention Gentle Cleanser 119ml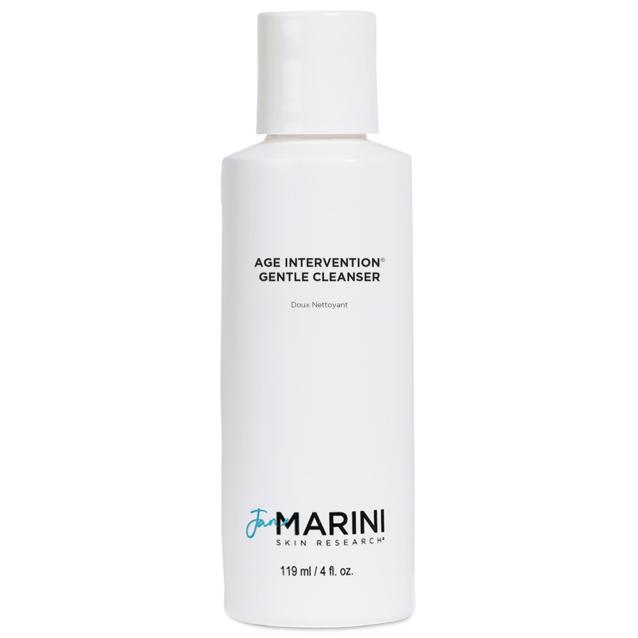 Jan Marini Age Intervention Gentle Cleanser is a mild cleanser for sensitive skin, or for after any skincare procedures when skin is more delicate and needs a little TLC. This Age Intervention Gentle will remove all make-up and will not dry your skin out, it is great for when you need to wash your skin more than twice a day, post gym etc.
Benefits:
Excellent cleanser for use after laser resurfacing, chemical peels or whenever a gentle cleanser is preferable
Ideal size to complement the Skin Care Management System™ for pre/post procedure solution
Good for multiple daily use on delicate skin
How to use: Use in the morning and evening. Gently massage a dime-size amount of cleanser over wet or dry skin. Add lukewarm water to lather. Remove with a clean, wet and wrung-out wash-cloth. Splash face 10-15 times with lukewarm water. Blot dry.