Crystal Clear Wipe Away The Years Cleansing Milk 200ml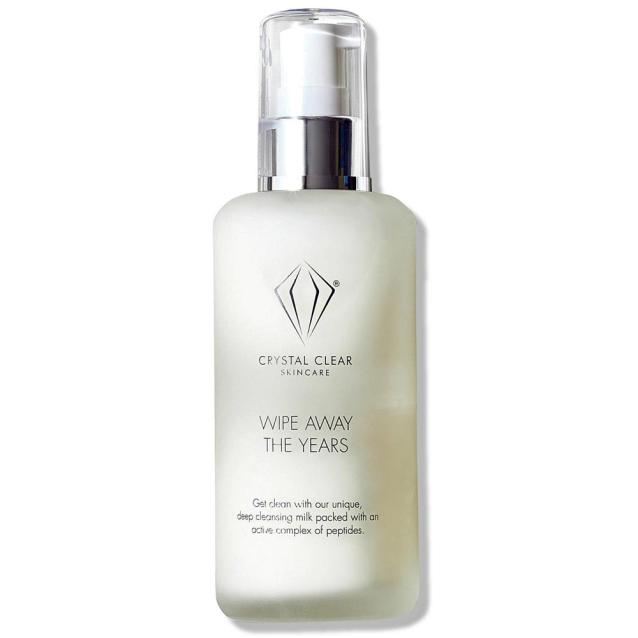 Crystal Clear Wipe Away The Years Cleansing Milk is a super brightening wake-up call for the skin, this intensive daily cleanser contains a complex combination of active anti-ageing peptides, Vitamin C, Marine extracts, Oxygen complex, and crushed precious Ruby dust. Works to create radiance and promote a dewy fresh complexion. Reduces wrinkles and improve skin elasticity with this powerful anti ageing milk. This powerful blend of super cleansing ingredients are all wrapped up in a bewitching blend of Sweet Orange, Geranium, Santal and Grapefruit essential oils, this cleanser will not only awaken your skin but also your senses.
Benefits:
Deep cleansing
Anti-Ageing
Reduces wrinkles
Improves skin elasticity
How to use: Gently apply Wipe Away the Years with finger tips or a damp cotton pad and apply to the skin.