Crystal Clear Quartz Powerball Miracle Eye Serum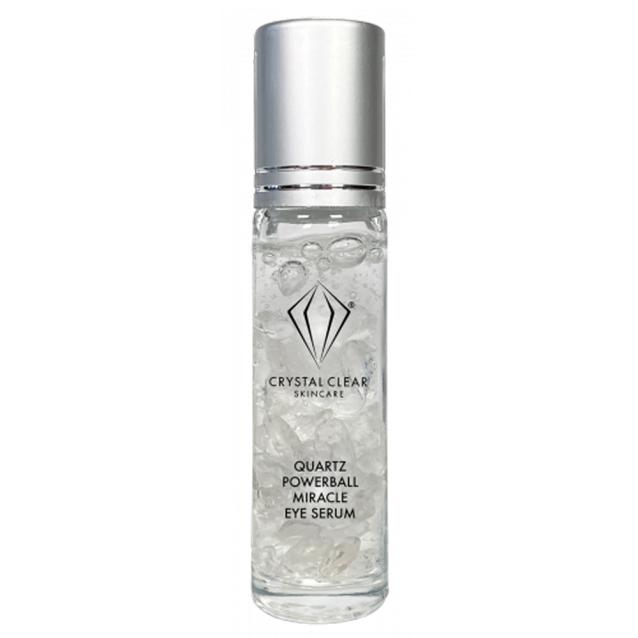 Crystal Clear Skincare Quartz Powerball Miracle Eye Serum will smooth away soft lines and wrinkles and reduce dark circles and puffiness. The highly effective crystal quartz roller ball applicator will give your eyes an instant lift as it creates an energising and cooling effect, dispensing an intensive anti ageing serum containing hyaluronic acid and natural quartz to ensure the skin retains water, remains plump and stimulates the skin, strengthening it over continued use. Rejuvenating phycojuvenine oxygenates the skin, combating dehydration with just a few sweeps of the roller ball tip. The dynamic delivery also helps with lymphatic drainage, relieving any fluid retention.
How to use: Roll in a fluid motion from the inner corner of the eye outwards as part of your morning skincare routine. For best results, pause at the temple for several seconds and repeat twice.