Crystal Clear No Shine Serum 50ml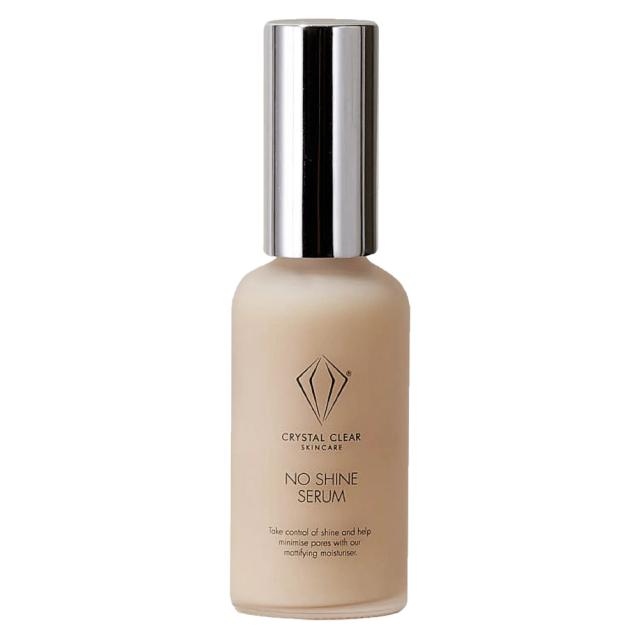 Crystal Clear No Shine Serum is a mattifying moisturiser that combats problem skin conditions, gliding onto the skin like silk, this ultra smooth mattifying gel contains a special formulation that combines a sebum loving blend of active ingredients, combating surface oil, hydrating and tightening open pores. The active ingredient salicylic acid provides anti bacterial protection and controls congestion, while energy generating tourmaline revives skin radiance. An effective solution for problem skin by Crystal Clear, No Shine Serum takes the shine off oily and problematic skin leaving it purified and balanced.
Benefits:
Takes shine off oily and problematic skin
Smooth gel
Suitable for all skin types
Powerful scientific ingredients
All Crystal Clear Skin Solution products are formulated within a patented natural preservative system. Products from Crystal Clear Skin Solutions range are great for when your skin needs special attention. Products target key skin concerns, oily skin, acne or spot prone skin, congested skin, helping the build up of grime and excess sebum.
How to use: After cleansing, apply one pump of serum into the palm of your hand. Massage hands together and apply the serum to face and neck. Massage gently in an upward and outward motion. Use as part of daily routine for oily skin types OR when necessary for one-off mattifying effect.
Expert tip: Use as a mattifying makeup base to control oily T-Zones OR as a mattifying cream to remove the shine from any bald patches on the head.