Absolution Bi-Phase Moisturising Mist La Brume Systemique 100ml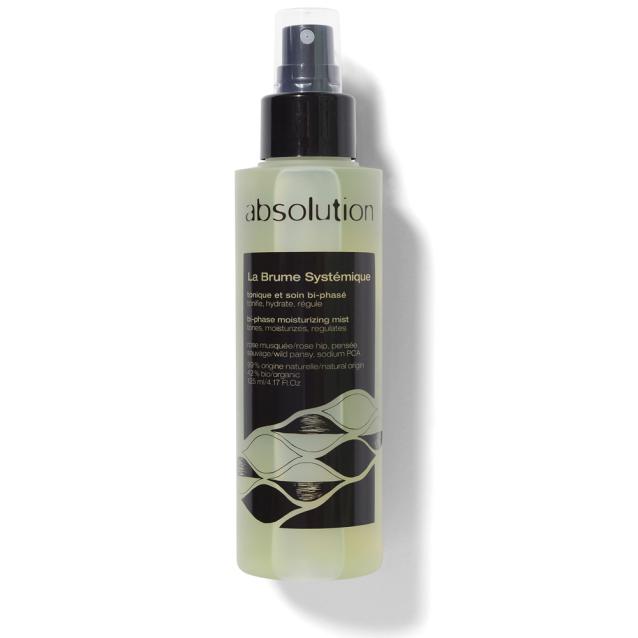 A balancing cocktail of natural ingredients, Absolution Bi-Phase Moisturising Mist tones, moisturises and regulates your skin, looking after its natural eco system so that it optimises your skins protective power. The antioxidant properties of Rosehip Oil helps to regenerate your skin whilst the tannins of Wild Pansy controls oil production. The last step of your skincare routine for antioxidant protection or use during the day for instant hydration and glowing skin. Also known as Absolution La Brume Systemique.
Suitable for: La Brume Systemique is good for all skin types.
Benefits:
Rosehip Oil - brings its regenerative and antioxidant properties.
Wild Pansy - tannins of control sebaceous secretions and purifies skin tissues.
PCA Sodium - Maintains water in your skin cells, naturally present in every living cell.
Aloe Vera and Evening Primrose Oil in order to keep your skin soft
Orange Blossom waters, witch-hazel waters, geranium and lime tree waters.
How to Use: Last step for the cleansing, spritz onto the skin after the Le Nettoyant Purete or La Creme Douce Demaquillante.
Absolution La Brume Systemique