Tisserand Mandarin Organic Essential Oil 9ml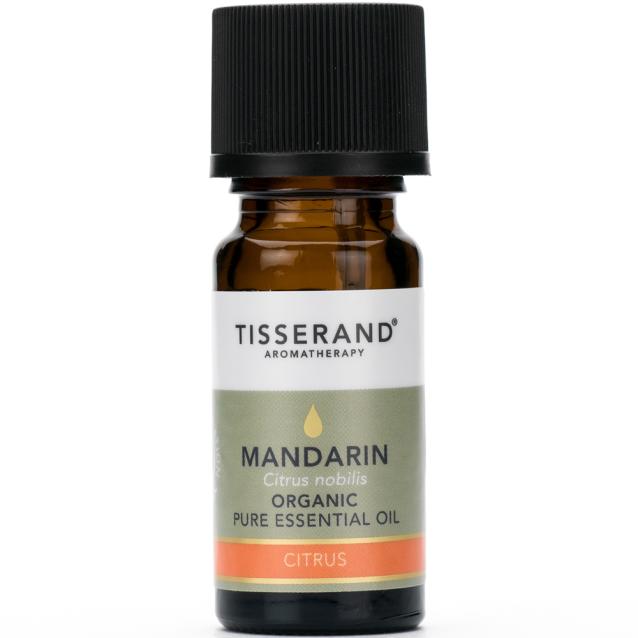 Tisserand Mandarin Organic Essential Oil is a sweet, gentle and soothing oil with a tangy citrus aroma. Ideal in massage or the bath to soothe the mind and comfort the emotions. Expressed from the peel of the fruit, bitter sweet and refreshing with sweeter notes as it evaporates. Mandarin essential oil will leave you feeling calm and refreshed. When the fruit is expressed, pungent and bitter sweet fragranced essential oil is released from the peel. This essential oil can be used in aromatherapy to ease mental fatigue and lift the spirit. It is also an effective facial cleanser, working to open pores and remove dead skin cells.
Extraction Method - Expression – squeezing the oil from the peel of the fruit
Plant Part - Fruit Peel
Aroma - Bitter-sweet and fresh with sweeter notes as it evaporates
Fragrance Family - Citrus
Perfumery Note - Top
Consistency and Colour - Thin and yellow
Blends Well With - Jasmine, Sandalwood and Bergamot
Keywords - Revitalising, Supportive and Light
Shelf Life - Once opened, store in a cool dark place and use within 12 months.
Certified organic essential oils are derived from plants that have been grown without the use of man-made fertilisers, herbicides or pesticides - instead using ecosystem management methods to maintain the health of both plant and soil.
Safety: Mandarin is not recommended in massage for people with sensitive skin, but can be vaporised. For external use only. Do not use undiluted on the skin. Avoid contact with sensitive areas, such as eyes. Keep out of reach of children. Do not use essential oils on children under 5 years old. Consult your healthcare professional before using essential oils during pregnancy. Best kept in a cool dry place. Naturally occurring allergens: Limonene and Linalool.
Experience a tranquil oasis in a bottle with Tisserand Mandarin Organic Essential Oil. This luxurious essential oil, emanating a harmoniously sweet and citrusy aroma, offers a multi-faceted approach to well-being. Cold-pressed directly from the peel of the fruit, the oil unveils a fragrance that is initially tangy and invigorating, mellowing to reveal sweeter undertones as it lingers.
Known for its soothing properties, Mandarin essential oil is perfect for incorporating into your self-care routines. Whether diffused in aromatherapy to reinvigorate your senses and ease mental fatigue, or added to a massage or bath for a comforting and emotional uplift, its therapeutic qualities are diverse.
Beyond its aromatherapeutic benefits, this oil doubles as an effective skincare remedy. Its natural astringent properties can aid in facial cleansing by opening pores and eliminating dead skin cells, leaving you with a refreshed and glowing complexion.
Elevate your well-being and skin health with Tisserand Mandarin Organic Essential Oil. A few drops go a long way in providing a sanctuary for your mind and skin, ushering you into a state of complete serenity and vitality. With its high-quality sourcing and organic credentials, this oil stands as a testament to Tisserand's commitment to purity and efficacy.
Incorporate this versatile essential oil into your daily rituals and experience the calm, uplifting sensations it delivers. Your body and mind will thank you.