Tisserand Lemongrass Organic Essential Oil 9ml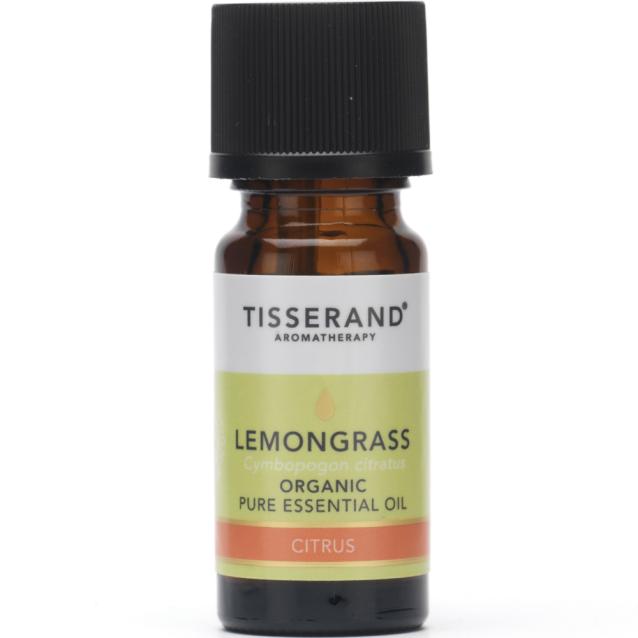 Tisserand Lemongrass Organic Essential Oil is a sharp, zesty and lively oil with a sweet fruity aroma. Ideal for vaporisation to freshen a room and invigorate the senses. Lemongrass is a versatile tropical grass, used in medicinal preparations and cookery throughout Asia. In traditional Chinese Medicine, Lemongrass is used to treat headaches, colds, stomach pains and rheumatism. In India, the essential oil is used to help fevers and other infectious diseases and is also an effective insect repellent.
In the practice of aromatherapy, Lemongrass essential oil can be used in a diffuser, as a topical treatment or in a massage blend. The cheering and uplifting fragrance will have an instant, positive impact on mood and helps to lift the spirit. Lemongrass can help to tone and invigorate the body after exercise or heavy physical activity. When travelling, Lemongrass can be vaporised to repel biting insects and when applied to the skin in a body massage blend it can help protect against stings.
Extraction Method - Steam distillation
Plant Part - Grass
Aroma - Sweet and sherbert like with powerful lemony undertones
Fragrance Family - Citrus
Perfumery Note - Top
Consistency and Colour - Thin and pale yellow
Blends Well With - Grapefruit, Geranium and Rosemary
Keywords - Refreshing, Invigorating and Encouraging
Shelf Life - Once opened, store in a cool dark place and use within 12 months.
Certified organic essential oils are derived from plants that have been grown without the use of man-made fertilisers, herbicides or pesticides - instead using ecosystem management methods to maintain the health of both plant and soil.
Safety: Lemongrass is a powerful essential oil; do not exceed the stated drops in blends. It is best avoided in individuals with eczema or highly allergy-prone skin. Avoid contact with sensitive areas, such as eyes. Keep out of reach of children. Do not use this essential oil on children under 10 years old. Consult your healthcare professional before using essential oils during pregnancy. Best kept in a cool dry place. Naturally occurring allergens: Citral, Linalool