Swissdent Extreme Whitening Mouthwash 250ml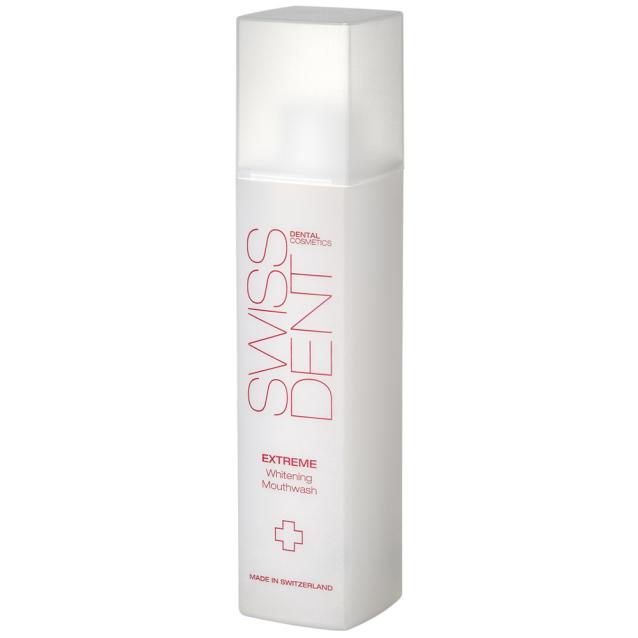 For long lasting fresh breath and helps stop bacterial growth and plaque build up. Swissdent Extreme Whitening Mouthwash comes with its patented Oxygard technology, plus daily use will help whiten teeth gently. New improved formula.
Benefits:
Patented Oxygard technology: Superior whitening effect, proven in University Study
Neutralises mouth odour caused by smoking, drinking or food, for long lasting fresh breath
Accelerates the whitening effect of SWISSDENT EXTREME/GENTLE toothpastes
Protection for the gums
Alcohol free ideal for sensitive gums
Contains no added colours and does not discolour teeth
Fluoride-free
How to use: Rinse mouth with 1/4 capful of undiluted mouthwash for 30 seconds every evening after brushing. Do not swallow or rinse.