Swissdent Extreme Whitening Toothpaste 100ml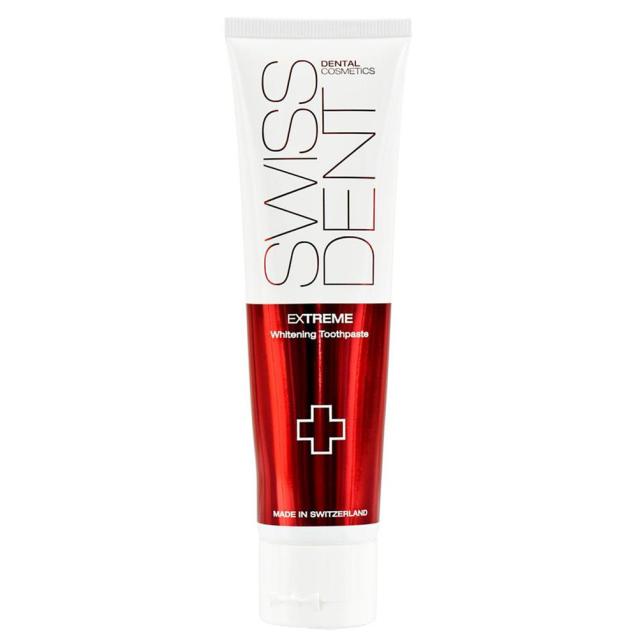 Swissdent Extreme Whitening Toothpaste 100ml is the ideal toothpaste for heavily discoloured teeth due to tobacco, tea, coffee or red wine staining or for those just wanting whiter teeth. Large tube for better value.
Benefits:
Patented SWISSDENT Formula: Micronized calcium peroxide < 0.1 % and fruit enzymes (Papain and Bromelain) remove plaque gently and mild polishing agents provide a perfect whitening result. The discolourations of colour pigments (e.g. from coffee, tea, tobacco) are brightened.
1180 ppm fluoride compounds protect against cavities
Added Coenzyme Q10 and Vitamin E for healthy gums
Vitamin E protects and revitalises the gums
Sodium bicarbonate neutralises acids which can cause cavities.
SLS-free (Sodium Lauryl Sulfate is a foaming agent and can cause aphtha)
How to use: Brush teeth three times per day for two minutes, for best results use the Swissdent Profi Toothbrush. To aid the acceleration of whitening, spray the toothpaste with Swissdent Extreme Mouth-spray, before brushing. Do not rinse with water.