Monu Skin For Men Skin Salvage 50ml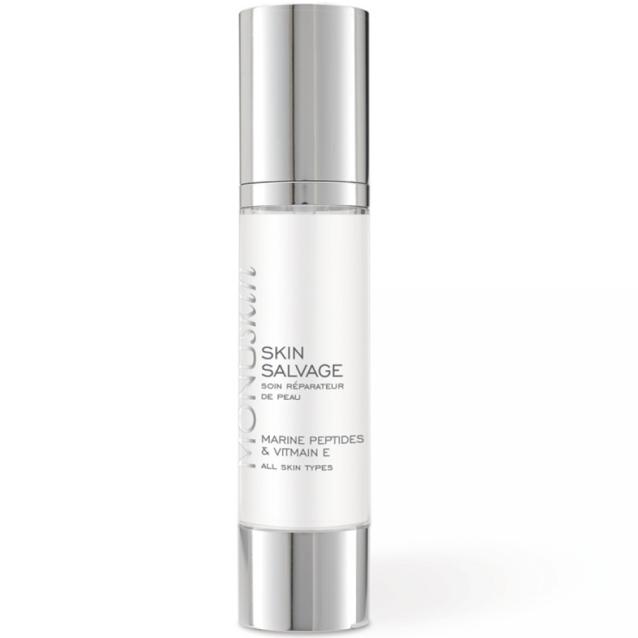 Give your skin a calming and comforting post shave treat with Monu Skin For Men Skin Salvage. Designed to soothe angry skin and restore lost hydration, this weightless balm is full of marine peptides to calm stressed and inflamed skin, with a unique blend of Blackcurrant Seed Oil and Polysaccharides restore your natural moisture balance, to leave skin feeling renewed and refreshed.
Benefits:
Suitable for all skin types
Calms angry and irritated skin
Paraben Free
Key ingredients:
Blackcurrant Seed Oil From the seed of the blackcurrant shrub. Blackcurrant Seed Oil is particularly high in gamma linolenic essential fatty acid, particularly Omega 6 and Omega 3. Called "essential" because our body cannot reproduce them, they form part of the lipid layer and are vital for healthy skin. They help prevent skin dryness, restore optimal moisture balance and maintain the skins barrier function.
Liquorice This extract is anti inflammatory and soothing. An antioxidant.
Marine Peptide From the seaweed Enteromorpha compressa. This material works with the skins neuromediators, helping to block the message telling the skin cells to over react to stress. It has a soothing action and improves the comfort of thin, sensitive and dry skin. It helps to reduce skin tightening, stinging and reddening.
Polysaccharides These are molecules of neutrally charged sugars which are moisture binding and mimic the skins intercellular cementing. They provide structural support for the connective tissues.
Hyaluronic Acid A superb moisturiser taken from fermented soya proteins. A moisture binding ingredient which helps the skin to capture and hold onto water molecules.
Vitamin E Has an antioxidant action. Believed to improve the use of oxygen in the tissues and increase the capillary circulation. Calms inflammation.
How to use: Two pumps are sufficient to massage into the face and neck.