Monu Delicate Facial Wash 150ml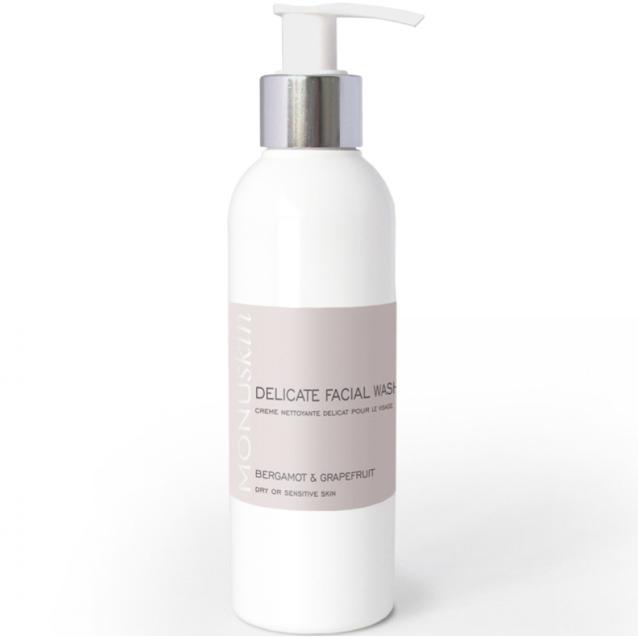 Monu Delicate Facial Wash, is a delicate foaming facial wash with active ingredients of Seaweed and Natural Yogurt extract, which carefully soothes and comforts your skin. The crisp aromas of Lemon, Grapefruit and Orange essential oils awaken your senses whilst helping to restore skins tolerance.
Benefits:
Restores hydration and balance to the skin
Suitable for sensitive skin
Crisp fragrance essential oils to awaken the senses
How to use: Rub a small amount between your hands adding warm water to achieve a silky foam. Massage on to the face and neck. Rinse thoroughly with warm water. Use morning and night. Avoid contact with the eyes.