Kure Bazaar Gypsy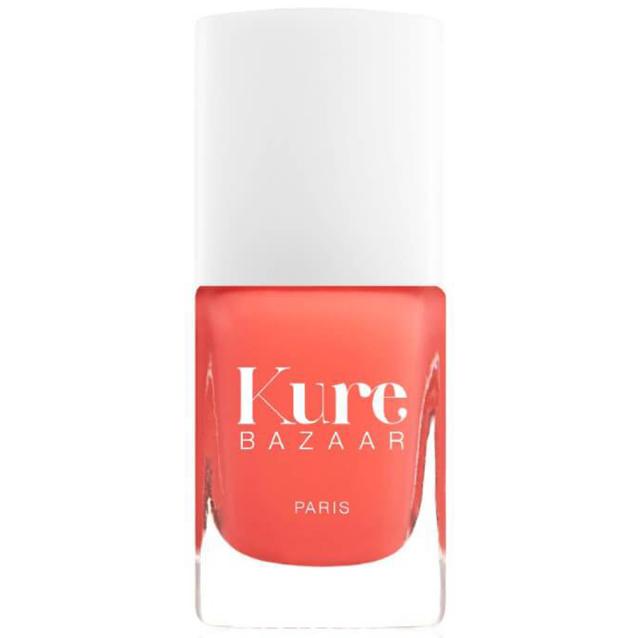 Kure Bazaar Gypsy nail polish a free spirit creamy shade of peach. Kure Bazaar is the nail game changer with its on trend colours where fashion meets nature. Now boasting Vitamin E and Bamboo to strengthen and repair nails, creating an exclusive 90 percent natural, 12 free formula that preserves the vitality of nails, without compromising on impeccable resistance, ultra shine and quick dry results.

Responsible for some of the most stylish nail looks to be featured in fashion shows, on the talons of Hollywood A listers and loved by celebrity makeup artists, Kure Bazaar beautiful colours detoxify your nails and respect the nails natural cycle of renewal. It has impeccable resistance, shine, and is also quick drying. With strong vibrant colours you can keep on trend plus preserve the vitality of your nails keeping them smooth, strong and healthy. Detox your nails in colour with Kure Bazaar. The cleanest formula available in nail polishes.

Size: 10ml
How to use: Apply a base coat and follow with one or two coats of Kure Bazaar Nail Polish. Once dry apply a top coat.
Please note: cannot be shipped overseas.
Get a FREE Kure Bazaar Lip Scrub, when you spend £30 or more on Kure Bazaar Lip Balms, Lipsticks, and Duo Sets. T&C apply.
JG Customer Confirmed Purchase
Apr 13, 2023
This appears to stay on well but the colour isn't quite as vibrant as the picture. It's a little bit flatter. However, it is a good brand and the colour is warm and flattering.
JG Customer Confirmed Purchase
May 18, 2022
An amazing array of colours. Purchased because I wanted a nail polish with fewer chemicals in it. It went on well and has stayed on even without a base or topcoat.
Dawn Middleton Confirmed Purchase
Dec 28, 2020
This is my absolute favourite range of nail polishes. Vegan and cruelty free, the quality is outstanding in all their products with a good range of colours.