Karin Herzog Finest Chocolate Cleansing 50ml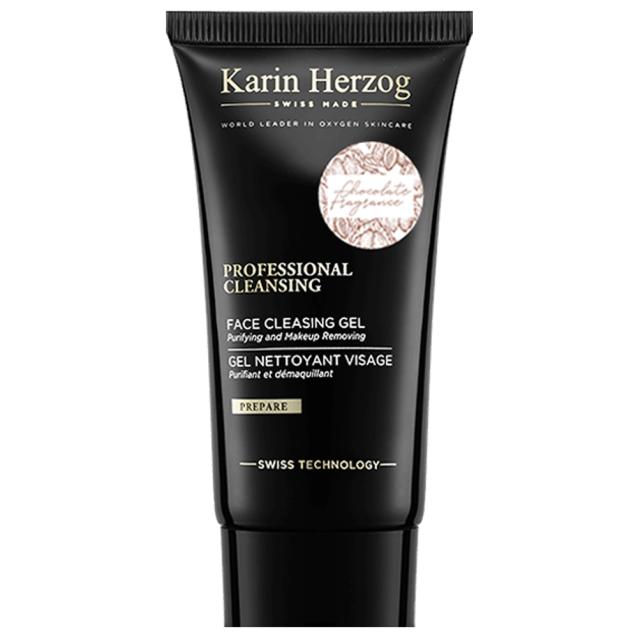 Karin Herzog Finest Chocolate Cleansing 50ml has a heavenly aroma of pure chocolate that works instantly on the brain to release those feel good hormones, lifting the spirits at the end of even the longest and most challenging of days. This cleanser transforms your cleansing routine into a ritualistic treat, that will have you looking forward to your nightly routine. The oil based formula literally melts away makeup, including water proof mascara, dirt and pollution, and leaves the skin visibly cleansed, amazingly soft and smelling divine. Cleansing has never felt or smelt so good.
How to use: Using the hands and no cotton wool, Massage a small amount of cleanser all over the face and neck, including the eyes, then remove with hot damp cloth, for professional results. This hands on contact with the face is wonderfully relaxing and rewarding and stimulates the tiny receptors and nerve endings under the skin. Finally rinse the silk in cold water and apply direct to the face and press, leaving for a few seconds. The skin should now look fresh, bright and radiant.