Jan Marini Age Intervention Regeneration Booster 30ml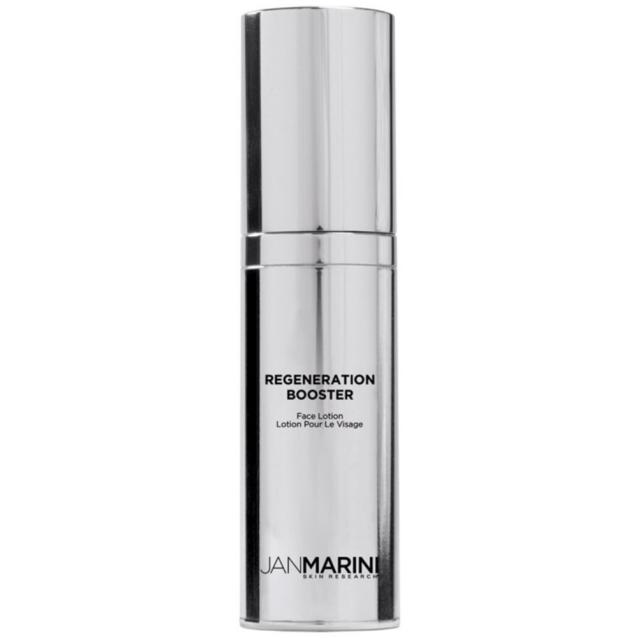 Jan Marini Age Intervention Regeneration Booster is a patented peptide face lotion, featuring a combination of advanced ingredients including cycloastragenol, multiple beneficial growth factors and peptides, coenzyme Q10, antioxidants and advanced hydrators. These ingredients work together to address the appearance of fine lines and wrinkles for beautifully resurfaced, hydrated and luminous skin. Independent study results noted, significant improvement in the appearance of wrinkles, skin texture, pore size, elasticity, skin clarity, hydration, and overall satisfaction.
Skin Types: Suitable for all skin types, ideal for Dry, Normal, Combination and Oily.
How to use: Apply to a cleansed face in the morning and evening.