Dr Levy Enriched Booster Cream 50ml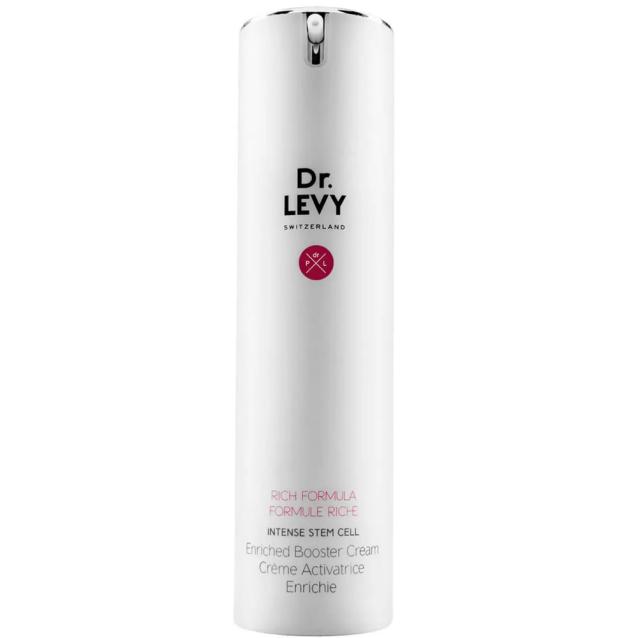 Transform your skincare routine with Dr Levy Enriched Booster Cream 50ml. This luxuriously nourishing cream offers deep moisturisation without a greasy residue, harnessing the power of the patented ArganCellActiv stem cell formula for natural anti-ageing benefits.
Product Details:
Key Ingredient: ArganCellActiv Stem Cell Formula
Texture: Nourishing, Non-Greasy
Suitable For: Drier Skin Types; Ideal for Face and Hands
Key Benefits:
Advanced Stem Cell Technology: Contains a high concentration of the patented ArganCellActiv® formula, renowned for its anti-ageing properties.
Deep Hydration: Delivers long-lasting moisture, perfect for dry skin and harsh winter conditions.
Age-Defying Results: Clinically proven to reduce wrinkle depth by an average of -26% and improve skin density by +12% within 8 weeks.
Enhanced Radiance: Improves skin firmness, leaving it looking more radiant and youthful.
How to use: Apply morning and evening to the face and hands. For optimal results, use following the Dr Levy Booster Serum. Suitable for both women and men.
Embrace the science of skincare with Dr Levy Enriched Booster Cream, meticulously developed and manufactured in Switzerland for a truly transformative experience.