Crystal Clear Super Booster Shot Pollution Defence 30ml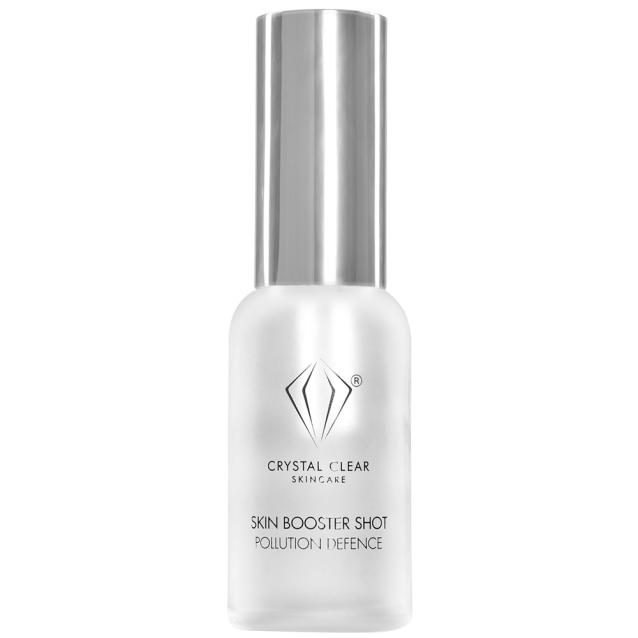 Environmental damage from the outside, in office and home environments is rightly getting more attention. Crystal Clear Super Booster Shot Pollution Defence has been specifically designed to provide an active shield to protect skin against environmental damage such as pollution. It has been formulated with Cityguard+ which is proven to reduce skin ageing caused by daily pollution. Phyco AP an invisible mask proven to protect against cigarette smoke, PM2.5 and heavy metal. Also containing a dose of antioxidant Vitamin C. Rapidly soothe, loosen tightness and feel more comfortable in your own skin.
How to use: Apply moisturiser into the palm of your hand and add 3-4 drops of booster to your chosen moisturiser and apply as normal.
Expert Tip: To improve firmness, under eye puffiness and wrinkles, apply a layer prior to your moisturiser, leave for 10 minutes and then apply your chosen moisturiser on top.