Crystal Clear Deep Cleanse Gel 200ml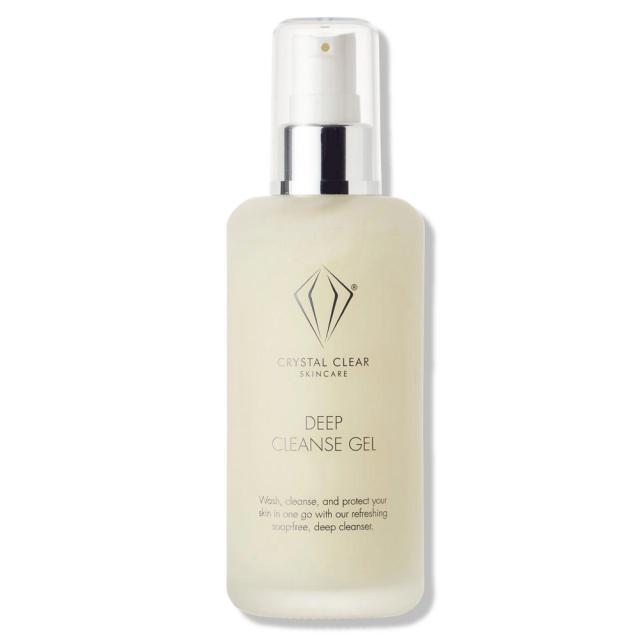 Crystal Clear Deep Cleanse Gel cleanses, moisturises and protects your skin. This powerful soap free foaming cleanser dissolves grease, grime and excess sebum and lifts away makeup. Contains Salicylic acid which acts as a very mild defoliant to promote a more radiant skin while wonder ingredient Matrixyl and Oxygen Complex create a trans-epidermal film on the skin that helps lock in moisture. This unique combination of ingredients leaves the skin with a beautiful dewy glow. This powerful blend of super cleansing actives is all wrapped up in a bewitching blend of Essential Oils.
Benefits:
Four-in-one action
Soap-free deep cleansing
Anti-Ageing
Suitable for all skin types
Powerful scientific ingredients
How to use: Apply a small amount of the cleanser onto your fingertips and work to a foaming lather with warm water. Gently massage onto your face. Rinse thoroughly and dry the skin.