Verso Super Facial Serum 30ml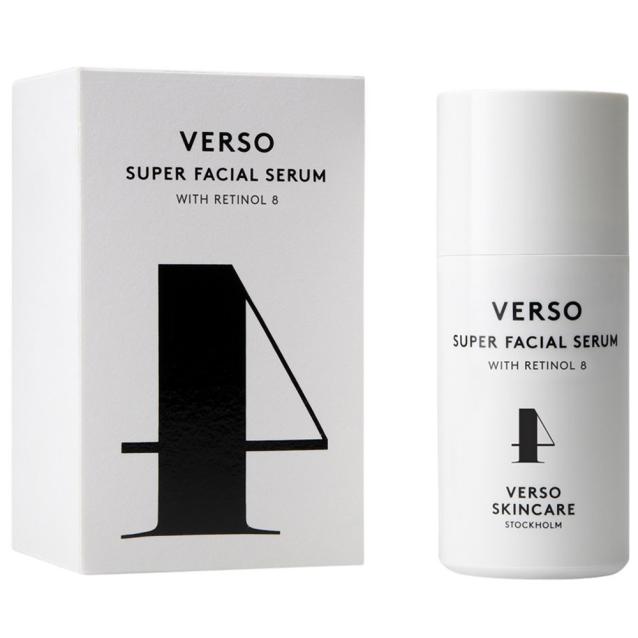 Verso Super Facial Serum is a skincare fluid designed for restoring and strengthening the skin. Formulated with a higher dose of Retinol 8, a stabilized Vitamin A complex that boosts the skins natural collagen production and reduces signs of ageing. This facial serum gives skin an extra boost and promotes long-term skin health, whilst improving skins texture and ability to reduce the appearance of wrinkles and discoloration.
How to use: Use morning and/or evening. Apply on cleansed skin on the face and neck. Can be combined with other Verso creams or used on its own.