Verso Night Cream 50ml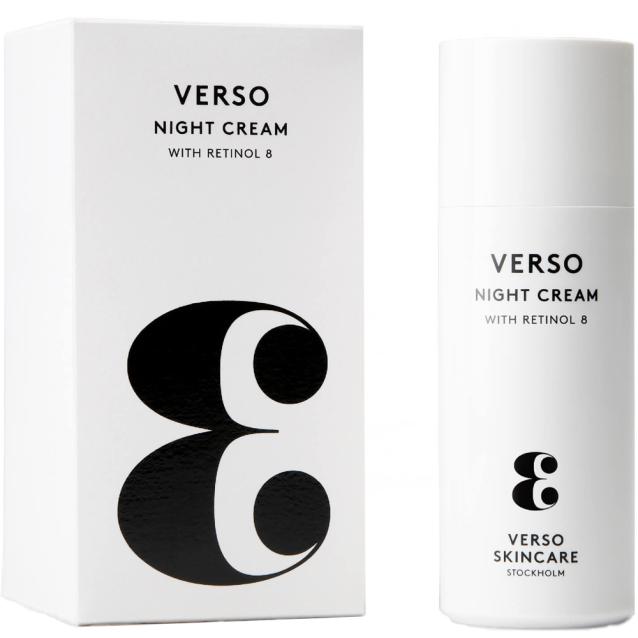 A soft and nourishing night cream that will calm and repair the skin, Verso Night Cream is formulated with Retinol 8, a stabilized form of Vitamin A that is eight times more effective than standard Retinol. Retinol 8 works to increase the skins own production of collagen and reverse the signs of ageing, while anti-oxidants from oats help protect your skin from future damage. The skin will become soft and rejuvenated with a reduced tendency to react to external stressors of modern life.
How to use: Use in the evening before bedtime. Apply to cleansed skin on the face and neck. Can be used alone or together with other skincare products. For optimal results, combine with Verso Super Facial Serum and Verso Super Eye Serum.