Verso Dark Spot Fix 15ml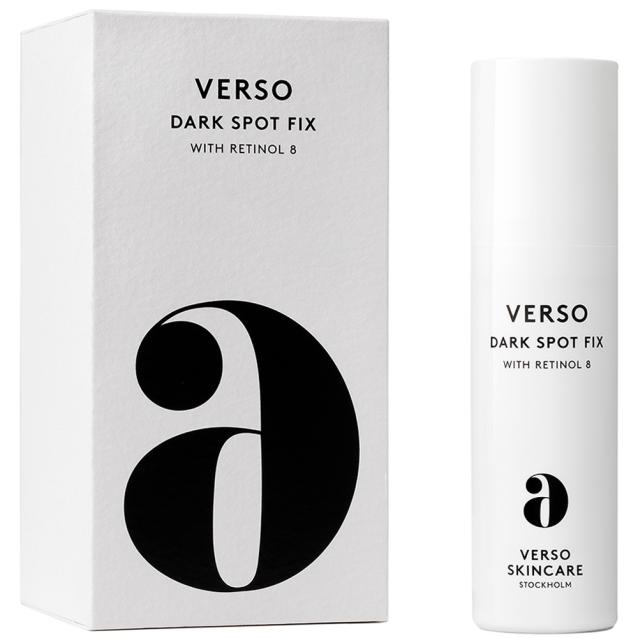 Verso Dark Spot Fix is formulated with a high concentration of Retinol 8 complex, a stabilized Vitamin A complex. Regular use may diminish the appearance of darker patches on the skin caused by age, sun damage and post acne. It kicks the rejuvenation process into a higher gear by boosting skins natural production of collagen. The unique combination of Niacinamide, Turmeric and Retinol 8 works to decrease the appearance of hyperpigmentation, providing a more even skin tone. Hyaluronic acid improves skin elasticity to keep the skin plump and firm.
How to use: Apply a small amount on minor, unwanted dark spots and acne scars.
Can I use this product in the morning?
Yes, Verso Dark Spot Fix can be safely used during daytime.